Economy: Optimistic Outlook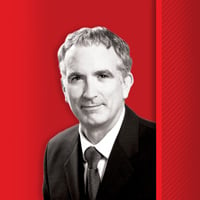 The economic outlook for the Augusta metropolitan statistical area (MSA) is favorable for the remainder of this year. Employment is expected to increase by 5,400 jobs. The 2.2 percent pace of job growth is the highest anticipated for any of Georgia's MSAs and is tied with Gainesville's.
This job growth compares very well to the 1.5 percent pace expected for the state as a whole. An increasing proportion of the jobs will be high-skilled, high-pay jobs.
The build-out of the U.S. Army Cyber Command, the 2018 opening of the Georgia Cyber Innovation and Training Center, the focus on clinical healthcare and the area's post-secondary education are major positives. The economy is not very dependent on exports – 3.8 percent of GDP – and therefore not overly vulnerable to trade shocks. Population growth and net migration were very strong from 2015 to 2018, and that trend continues. The focus on government, education and healthcare also makes the regional economy less cyclical than either the state or the national economies.
This year, the regional economy will benefit from the continuing controversial construction of two new nuclear power units at Plant Vogtle. In addition, Augusta is becoming a hub for telecommunications services and call centers, including telemarketing and reservations.
For healthcare, University Hospital ranks as one of America's best hospitals for six procedures and conditions. The Georgia Medical Center Authority will use the expertise available at Augusta University to establish the region as a life sciences hub.
Rapidly growing Fort Gordon adds substantially to Augusta's prospects. The U.S. Army's 2013 decision to focus its cyber-related operations, development and training in Augusta shifted the regional economy onto a new, substantially higher and more prosperous growth trajectory, but the shift will be gradual rather than abrupt.
It takes a long time to implement the mission and build out the facilities, so this economic growth will continue over many years. The U.S. Army Cyber Center of Excellence is already operational, and in late 2016, the Army Cyber Command broke ground on its new headquarters. The facility will be completed in 2020, and the command will move from Fort Belvoir, Va., to Fort Gordon shortly thereafter.
Along with the direct creation of military and civilian jobs at the Cyber Command, the relocation of its headquarters makes Augusta a place where military contractors congregate. For example, Unisys will provide services to the U.S. Army at Fort Gordon, and Burning Castle LLC will provide IT and cybersecurity training there, creating 50 jobs. Other defense contractors are also opening offices and expanding operations. Such activities will intensify as the Cyber Command becomes operational.
Meanwhile, the state is focusing its cyber activities in Augusta. The opening of the Georgia Cyber Innovation and Training Center at Augusta University's Riverfront Campus will spur innovation and train workers to support the large cluster of cybersecurity activity that is developing.
The strong recent performance and good prospects for Augusta's economy also reflect many major private-sector economic development projects announced over the last five years, including Starbucks, Textron Specialized Vehicles, ADP and Unisys. In mid-2018, business process outsourcing company Sitel Group announced plans to hire 500 additional full-time employees at its Augusta call center. Last year Manus Bio, a sustainable biomanufacturing technology company, announced up to 50 new jobs through the acquisition of a manufacturing facility in Richmond County.
In 2016, concrete manufacturer EdenCrete Industries announced it would establish its global manufacturing headquarters in Augusta, creating over 250 jobs. Textron Specialized Vehicles is opening another manufacturing facility that will require about 400 workers.
Augusta's housing situation is good, with activity and home prices on the upswing. This bodes well for homeowners, builders and renovators, and businesses that depend on consumer spending.
Due to strong population and job growth, the pace of home price appreciation will not slow very much in 2019. In terms of new construction, the upturn in single-family homebuilding began in 2013 and gained traction through 2018. Prospects remain good for Augusta's homebuilders this year.
The increasing concentration of cybersecurity activity in the military and private sectors along with new economic development activity, a growing population and a favorable housing picture make the outlook for Augusta's economy very positive.