Rutledge, Thomaston, Cumberland Island, Atlanta, Moultrie
EAT, SHOP, VISIT, DO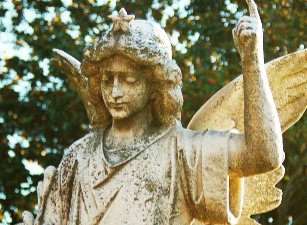 EAT: A little bit East and a tad north of I20 in Rutledge, GA; you'll find The Caboose – a place for deli sandwiches, ice cream and other treats and – you guessed it – all in a caboose. Here's the story about how the last caboose to travel on the Rutledge rails ended up as a restaurant.
SHOP: Ever been to South Georgia through the town of Thomaston. Here's a reason to stop and shop (or shop from your very comfortable home) because the Rescue Me Market is a seriously cute place to visit but also a fun pla
ce to buy something! Check out their very eye-pleasing Instagram account.
VISIT: John Kennedy and Carolyn Bessette had their small, private wedding right here in Georgia on Cumberland Island, which might have been the best kept secret wedding of the decade. Enjoy all Cumberland Island, GA has to offer (and stop by that sweet chapel).
DO: If you haven't had a visit to Oakland Cemetary, it's a must-see on any trip to Atlanta. You can take a prescheduled tour, or browse on your own while you look up the notable list of people laid to rest including; 27 former mayors including Mayor Maynard Jackson, Atlanta's first African-American mayor), Margaret Mitchell (author, Gone with the Wind), and golfer Bobby Jones.
EAT: In Moultrie, there's none other than Three Crazy Bakers. Longtime Georgia Trend staff member, Penny, says it's in a lively downtown location and faithful diners keep coming back for fresh-made entrees and pastries. If you're in Southwest Georgia, build up an appetite and pick up some lunch!