EY – Metro Atlanta
Targeting Talent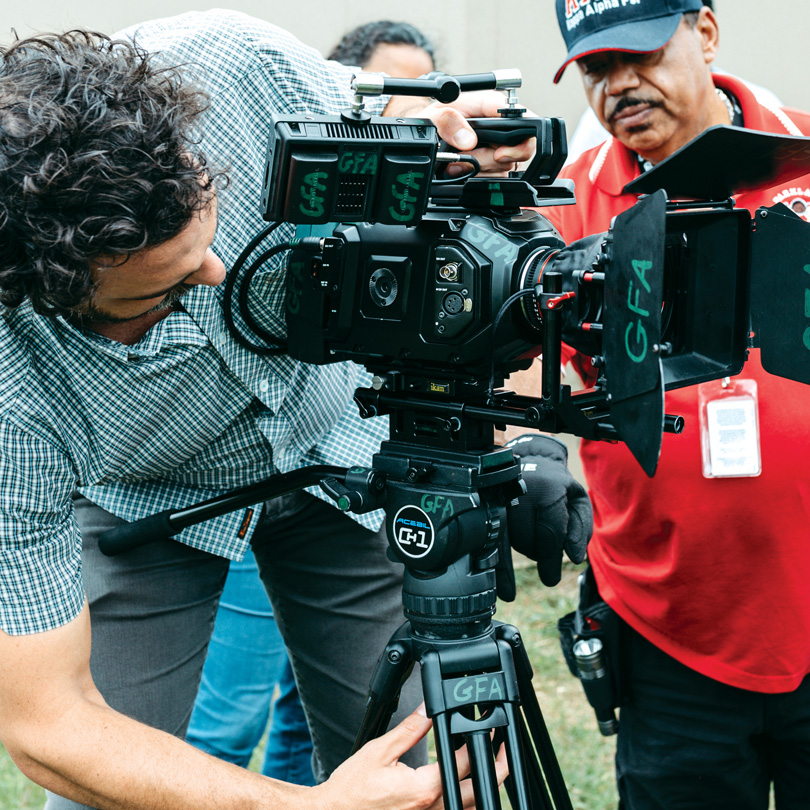 From the ambitious Gulch project in the heart of Atlanta to billion-dollar data center deals in the suburbs, the Metro Atlanta region continues to boom. Unemployment is low, and almost every county can brag about its project pipeline, the number of newly created jobs and the capital investments being made.
But with more and more new development arriving and existing businesses expanding and moving into nearly all corners of the metro area, the most pressing question is not the creation of jobs, but rather how to fill all of the freshly minted positions.
It's not as easy as putting a "Help Wanted" sign in front of the building.
"It's a U.S. workforce issue," says Nick Masino, senior vice president of economic development and Partnership Gwinnett at the Gwinnett Chamber. "I don't think anyone is immune to it when you're at 4 percent unemployment. It's the tightest labor market I've seen."
Dana Johnson, the new executive vice president of economic development at the Cobb Chamber, agrees. "Workforce is always going to be a tough nut to crack when you have unemployment at such historically low levels. It's not something that's unique to the Atlanta area or Georgia. Every region is having the same challenges."
Most counties are working with local schools and universities to help address the problem.
"The thing that's most important is the school system," says David Bernd, vice president of economic development for the Newton County Office of Economic Development. "For Fortune 500 companies, the first question they ask is 'What are the schools like?' That's not the second question or third question. It's the first question."
College and career academies that create partnerships among high schools, businesses and communities for workforce development are scattered throughout the region and have begun to produce fruit. They place an emphasis on skills needed in their service areas such as advanced manufacturing, computer science, cybersecurity, mechatronics and aeronautics, as well as trade skills like welding and electrical.
"We need more people with technical skills and thought skills," says Leonard Sledge, executive director of the Henry County Development Authority. "There are great jobs to be had. Employers are just having a challenging time finding people, particularly with tech jobs."
In Forsyth County, the new Alliance Academy for Innovation was built to expose students to individual career pathways and real-world work experiences. The high school invested heavily in robotics and wound up with twice as many applicants as expected for its mechatronics program, one of five themed programs in the school from which students can choose. The school's flight operations pathway has state-of-the-art flight simulators and enables students to get their pilot's license before they graduate, which can help them gain valuable experience that will help fill the demand for pilots.
"We reached out to the business community, looked for their needs and ways to develop unique programs," says Robert Long, vice president of economic development for the Cumming-Forsyth County Chamber of Commerce.
And the needs within each community often vary. Samir Abdullahi, deputy director of economic development for Fulton County, says technology and healthcare are hot areas in North Fulton, with logistics, distribution and advanced manufacturing taking root in South Fulton.
"Each area has its own unique challenge," Abdullahi says.
Marty Jones, executive director of the Conyers-Rockdale Economic Development Council, goes to the source for information about workforce issues. He has regular meetings each month with local human resource directors to share needs and success stories.
Meanwhile, Douglas County created "Douglas Unite" to bring business leaders together to share concerns and tackle four strategic pillars, one of them talent cultivation.
"We're all fighting the same battle," Jones says. "Finding talent is the key."
Some counties have developed apprenticeship programs that offer paid positions to high schoolers. In 2017, Newton County began a German-style apprenticeship program that allows students a chance to make up to $25,000 in three years working for a local manufacturer while in high school and earning their diploma.
---
Homegrown Training
Most counties try to fill new jobs with the people who already live there.
"Not only are we trying to cultivate talent within the community, we're also trying to retain it," says Sara Ray, president and CEO of the Douglas County Chamber of Commerce. "We don't want students to get this great training and then take a job in South Carolina."
Daniel Jackson, president and CEO of the Carroll County Chamber of Commerce, says, "We've made a commitment in our community to focus on talent development for existing businesses. We need to be sure we take care of those who are here." Jackson lists Universal Pure, a food and beverage safety company, and automotive suppliers Decostar Industries and DieTech Industries as examples of local businesses the chamber has worked with.
"We have a lot of talented people who live here," says Misti Martin, president of the Cherokee Office of Economic Development. "We're trying to promote our employers and their job opportunities. A lot of them don't know what companies are right here in their home communities. If they work here, they get their lives back from that long commute each day."
Fayette County is taking things to a different level by recruiting the workforce as the first step, and then enticing the companies to follow them.
"It used to be the workforce followed the jobs," says Joan Young, president of the Fayette County Development Authority. "Now the jobs and company follow the workforce."
One example of that is the groundbreaking Pinewood Forest development, a 234-acre site with 1,200 residences designed for storytellers and entrepreneurs – the workforce needed to fill many jobs available at the adjacent Pinewood Studios. The master plan includes a boutique hotel, wellness center and more than 250,000 square feet of office, restaurant and retail space, as well as a movie theater. It was designed to attract the sort of workforce that will help the county entice more talent for its burgeoning film industry.
It helps that the Atlanta area has become a magnet for young professionals.
"If you're a graduate of the University of Florida or the University of Alabama, Atlanta is going to be your starting point," Abdullahi says. "That's how we're pitching companies. That's the kind of talent pool we're not only growing locally, but recruiting."
---
On the Horizon
The workforce must be ready because the jobs are coming.
In Atlanta, the Gulch is a 40-acre site that stretches from CNN Center to the Richard B. Russell Federal Courthouse. The mixed-use development that has been proposed for the site would be the largest single development in downtown Atlanta since architect John Portman began Peachtree Center in the 1960s.
The Gulch is a $5-billion deal that will include nine skyscrapers, 9 million square feet of office space, 1,500 hotel rooms, 1,000 residences and 1 million square feet of retail space. Project supporters estimate The Gulch tenants will eventually create 35,000 jobs.
Just south of The Gulch, German real estate company Newport US RE is investing $500 million to redevelop 1.8 million square feet in what was once the commercial heart of Atlanta. Renovation has begun on 16 properties totaling 100,000 square feet along Peachtree Street
Also nearby, Norfolk Southern announced the relocation of its headquarters to Midtown. The company is purchasing property that will house its operations, support, customer service and administration offices at a new campus. The relocation, a $575-million investment, is expected to create 850 new jobs and retain 2,025 existing jobs.
Jobs will continue to move to Sandy Springs over the next six years as Inspire Brands, the parent company of Arby's and Buffalo Wild Wings, builds out its new headquarters and global hub. The company is investing $32 million and is expected to add 1,100 jobs.
Gwinnett is deep into its $900-million long-term expansion of the Gwinnett Center area. A seven-story parking deck is out of the ground as the dense mixed-use project called Revel continues around the Infinite Energy Arena. The development will include a 300-room hotel with three restaurants, along with apartments, townhomes and three office towers.
"I have never seen a project like this and the number of big-name users that are coming to look," Masino says.
Gwinnett County also received a commitment from global logistics and shipping giant Hapag-Lloyd for a $5.5-million expansion to its service center in Norcross. More than 380 jobs will be added. And, the county drew a $2-million investment from Assurant for a new help desk and call center that will yield 335 high-tech positions in operations, management and technical training.
---
Data Centers, Healthcare and Manufacturing
Data centers have been booming in Metro Atlanta for the past few years, and the region now boasts the most data center jobs, as a percentage of the workforce, of any metro area in the U.S.
In Douglas County, global technology company Switch will open the first of its three-phase data center campus later this year, part of a $2.5-billion deal. The 1-million-square-foot campus, called The Keep, is the fourth center built by the Las Vegas-based company. The project is expected to produce 65 jobs.
Facebook also made a commitment to build a 1-million-square-foot data center in Newton County that will employ about 100. The first facility – expected to open in fall 2020 – will have 900,000 square feet, with three other potential additions of 400,000 square feet each. Facebook's initial investment is $750 million but could reach as much as $42 billion.
Healthcare continues to thrive throughout the metro area, too, delivering the prospect of more job openings in an industry where workers are already in high demand.
Northside Hospital Cherokee in Canton had outgrown its space by the time it opened in 2017. Since then, the hospital has added two additional floors, expanded its parking deck and is constructing a second medical office building that is slated for completion this summer.
WellStar Cherokee Health Park is also under construction. The 60-acre site in Holly Springs will feature a four-story, 112,000-square- foot facility and include offices, imaging and lab services, physical therapy and an urgent care center.
On the west side, Tanner Medical Center Villa Rica completed a $37-million expansion late last year that included a new emergency department and a new surgical services center.
In Henry County, De Wafelbakkers, an Arkansas-based manufacturer of frozen breakfast prod- ucts, invested $15 million to expand its production facility and add 83 new jobs. Also in McDonough, Hydro Systems, which produces custom whirlpool bathtubs and accessories, has built a new manufacturing facility, making it the company's East Coast hub. Initially 60 jobs will be filled, but that number could soon grow to 100.
Alum-A-Lift, which produces lift devices for material handling and assembly, is expanding to a new 30,000-square-foot manufacturing facility in Douglas County, adding to its current 24,000-square-foot office and manufacturing space.
Tech-Long USA, a Chinese company that makes packaging systems and technology for the bottling industry, has expanded in Duluth with a $5-million investment and 130 jobs. The facility serves as a manufacturing hub for the company's expansion into liquid packaging markets in Canada, the United States, the Caribbean, Mexico and South America.
In Norcross and Carrollton, OFS Fitel, an optical fiber manufacturer, is planning a nearly $139-million expansion of its existing facilities, creating 200 jobs.
With growth and development spawning thousands of new jobs in Metro Atlanta, education and training of workers continues to be a top priority. Finding the right talent to fill all those jobs remains a challenge, but it's a good one to have.
---
People to Meet
Stan Hall
Stan Hall doubles as executive director of the Gwinnett Sports Commission and the Mitsubishi Electric Classic, a golf tournament that's part of the PGA TOUR Champions, hosted annually at TPC Sugarloaf in Duluth. The tournament has an annual economic impact of $18 million and has raised more than $2 million for local charities since 2013, including Children's Healthcare of Atlanta.
David Leggett & Michael Caldwell
David Leggett and Michael Caldwell, a former 3M exec and current state representative, co-own Black Airplane, a full-service web and app design and development agency in Cherokee County. The company was the first startup to emerge from The Circuit, a Woodstock co-work space. Black Airplane, with customers including Coca-Cola and International Hotel Group, now employs a team of 11 and has a thriving apprenticeship program.
---
Regional Highlights
• In Cherokee County, adidas opened a $20-million production facility that created about 150 jobs. The plant is the company's first robot-driven Speedfactory built in the U.S.
• In Fayette County, tankless water heater giant Rinnai Corp. is tripling the size of its North American headquarters in Peachtree City with a $21-million expansion.
• Medical products manufacturer Gant Medical built an $11-million, 42,000-square-foot building in Forsyth County to serve as its North American headquarters and manufacturing facility. It's expected to add 100 jobs within the next five years.
• Pet food manufacturer Blue Buffalo will build an $8.5-million distribution center in McDonough that will create more than 50 jobs.
• GreyStone Power Corp. is moving its headquarters to a 200-acre site in Paulding County by fall 2020.
---
Click here to view Metro Atlanta statistics: Population, Income and Unemployment