Political Notes: The Up's, Down's, and In-between's
Gov. Kemp's staff announcements, new committee heads named and former Gov. Deal goes back to school.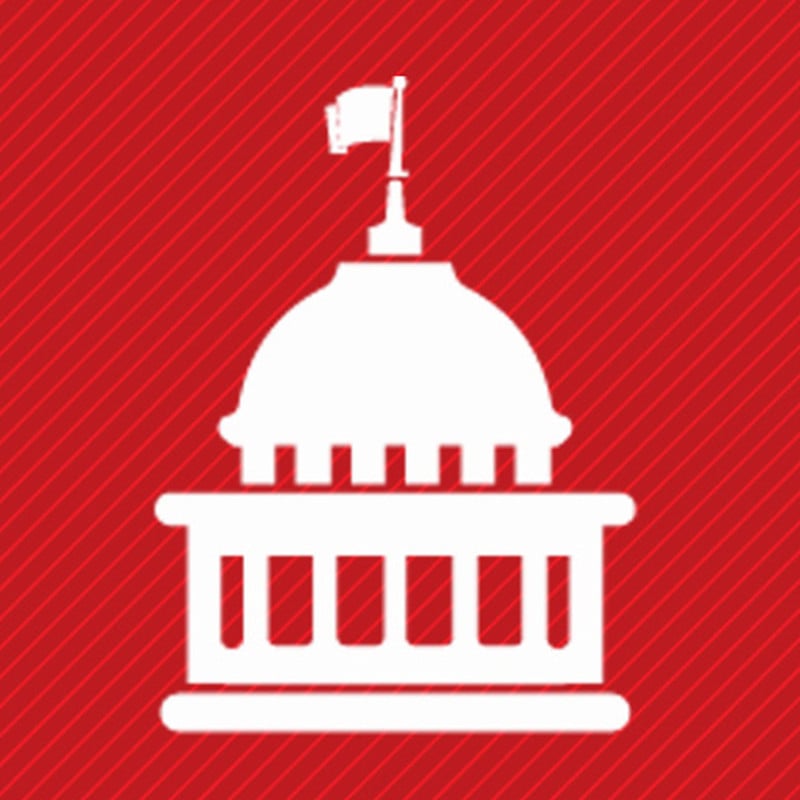 Two for Isakson: Georgia's senior U.S. Sen. Johnny Isakson remains the only senator to chair two committees; he was re-elected by his colleagues to the chairmanship of the Senate Committee on Veterans' Affairs and the Senate Select Committee on Ethics for the 116th Congress.
He also continues as a member of Senate committees on Finance; Foreign Relations; and Health, Education, Labor and Pensions.
"I'm especially honored that my colleagues have entrusted in me the responsibility that comes with being chairman of two committees in the Senate," Isakson said in a press release. "I am committed to working diligently every single day to be the best leader on behalf of our nation's veterans and the American people."
---
Governor's Staff: Tim Fleming of Covington, former campaign manager for Gov. Brian Kemp, is now chief of staff. He was Kemp's deputy secretary of state when the governor was secretary of state and is a former Newton County Commissioner.
Charles Harper, a Carrollton businessman and former Republican state representative, is the deputy chief of staff; Greg Dozier, a former Georgia Department of Corrections commissioner from Covington, is the new chief financial officer.
Lorri Smith, former assistant deputy secretary of state, is Kemp's chief operating officer – the first female to hold this position in state government. Cody Whitlock, also a former secretary of state office staffer, is deputy chief operating officer.
David Dove, an attorney formerly with the Robbins Firm, is chief counsel. Candice Broce is director of communications and deputy executive counsel; she also worked with Kemp in the secretary of state's office. Cody Hall is press secretary; he served in that capacity for the Kemp campaign. Martha Zoller, also a campaign staffer, is director of the governor's state and regional outreach office.
---
New Committee Heads: State Rep. Jay Powell (R-Camilla) is chair of the House Rules Committee, succeeding the late Rep. John Meadows. He has been chair of the House Ways & Means Committee. The appointment was made by House Speaker David Ralston (R-Blue Ridge) who, in a statement, called Powell "an experienced leader in the House" and one who "has earned the trust of our members." The Rules Committee chair determines which bills make it to the floor of the state House of Representatives for a vote.
In a more controversial move, Ralston named State Rep. Tommy Benton (R-Jefferson), a Ku Klux Klan defender, as chair of the House Retirement Committee, overseeing funds for retired teachers and state employees. Benton was stripped of his chairmanship of the Human Resources and Aging Committee in 2017, after distributing an article to House members entitled "The Absurdity of Slavery as the Cause of the War Between the States." In 2016 Benton said publicly that the Klan was "not so much a racist thing, but a vigilante thing." He told The Atlanta Journal-Constitution the Klan "made a lot of people straighten up."
In the Senate, State Sen. Renee Unterman (R-Buford) lost her position as chair of the Health and Human Services Committee and became chair of the Science and Technology Committee, courtesy of Lt. Gov. Geoff Duncan. Unterman was critical of the move and called out Senate leadership for its treatment of women.
While she chaired the Health and Human Services Committee, Unterman, a former nurse, was instrumental in establishing the Alzheimer's and Related Dementias State Task Force; she also drew criticism for blocking a popular bill to stop the neglect of rape kit evidence – although another similar bill subsequently passed.
---
In Memoriam: Former U.S. Rep. Jack Brinkley, a Columbus Democrat who served eight terms in Congress from 1967 until 1983 and was a strong advocate for Fort Benning, died in late January at age 88. Brinkley, an attorney, also served two one-year terms in the General Assembly.
Former State Sen. Donn Peevy, a Gwinnett Democrat and attorney, died in January at age 69. In the Senate, he served as chair of the Judiciary Committee.
Professor Deal: Former Gov. Nathan Deal has been appointed a Regents Professor by the State Board of Regents. According to The Atlanta Journal-Constitution, he will lecture at the University of Georgia in Athens and at other schools in the university system.
Chancellor Steve Wrigley has called Deal's hiring "a wonderful opportunity for students." Deal's salary will be about $120,000 a year, according to Wrigley.