Georgia Trustees inducted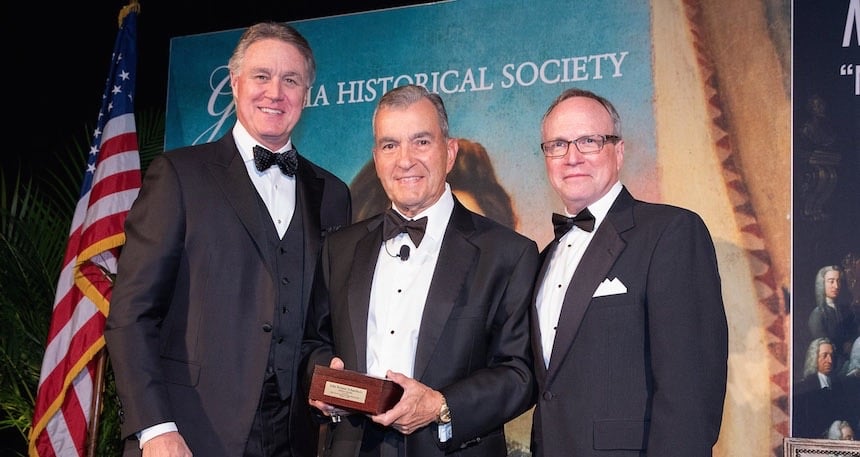 Each year, the Savannah-based Georgia Historical Society (GHS) and the Governor's Office appoint two Georgia Trustees, who represent leadership, character and commitment to the common good. It's our state's highest honor and it recognizes individuals whose achievements and service mirror the ideals of the original Trustees appointed by King George II in 1732 to establish the colony that became Georgia.
At the recent 2019 Trustees Gala – and in celebration of the
286th anniversary of Georgia's founding – GHS inducted Frank Blake,
retired chair and CEO of The Home Depot, and John Schuerholz, vice chair
emeritus of the Atlanta Braves, as the newest Trustees. Top local, state and
national leaders were on hand for the ceremony, including U.S. Sen. David
Perdue, who presented the honors.
Learn more about the "2019 Georgia Trustees" in this
month's Georgia Trend.
Featured photo: From
left, Sen. David Perdue, John Schuerholz and GHS President and CEO Todd Groce
Photos by John
McKinnon, courtesy of the Georgia Historical Society.
Do you follow us? Find us on Linkedin, Facebook, Twitter and
Instagram.