At Issue: Seeking Solutions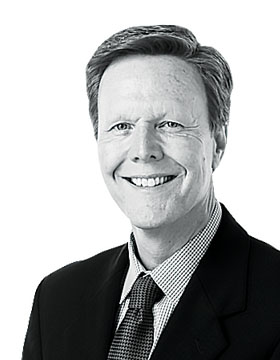 Gov. Brian Kemp's new administration wants to have a good 2019. The closeness of the 2018 election and the changing dynamics and demographics of the state make it essential that he and the Republican-controlled legislature make progress on some key items this year. Among these are support for K-12 and higher education, a continued record of strong economic development and, perhaps most important of all, doing something about healthcare.
The national fight over the future, and the present, of the Affordable Care Act (ACA or Obamacare) and disagreements over the importance of Medicaid expansion make this a key item. But two other factors highlight the significance of healthcare in Georgia politics. One, the state of Georgia's national rankings on aspects of healthcare range from mediocre to lousy. And two, healthcare was a key issue that Democratic nominee for governor Stacey Abrams used to motivate a Georgia electorate that almost put her in power.
State statistics on healthcare are grim, whether one is looking at the infant mortality rate, the rate of the uninsured, opioid-related deaths, obesity rates or mental health services. The status quo won't do.
Part of the story is access to health services, and that is where the debates over expanding Medicaid come into play. Medicaid expansion is a key tenet of the ACA, and therefore, anathema to President Donald Trump, national Republicans and many Republican governors and state lawmakers. Thirty-six of the 50 states have expanded Medicaid in order to cover more of the uninsured. Of those that haven't, including Georgia, the main concern has been escalating costs over time, for which the state may have to pick up the cost.
And yet, even those most opposed to ACA provisions and Medicaid expansion recognize the need to act to improve healthcare access and delivery. Candidate Brian Kemp focused on stabilizing individual and small group healthcare exchange markets in ways that would protect those with pre-existing conditions and those who need expensive treatments. He committed to addressing rural healthcare issues and forming a Commission on Behavioral Health.
The inclusion of former U.S. Health and Human Services Secretary Tom Price on Gov. Kemp's transition team in late 2018 was a signal to many that the governor-elect was serious about making some moves on healthcare policy. Few, if any, Georgians know more than Price about the intricacies of the ACA and of healthcare policy in general.
One potentially thorny issue, and of significant interest to rural legislators and healthcare providers, is the way the state regulates competition and the provision of healthcare services. A healthcare provider must obtain a Certificate of Need (CON) from the state to establish or expand services.
The idea is to protect public hospitals and clinics from being swamped by private competition. But it is seen by some as overly restrictive and potentially a limit on helping the uninsured. Reforming the CON process may be a necessary part of an overall healthcare program that seeks to expand health coverage outside of the ACA structure.
The truth is, if a state's leaders can find a way to significantly boost health coverage for its citizens without expanding Medicaid, they will be declared national heroes and given a parade from the U.S. Capitol grounds to the White House. Hence, the search for solutions.
For Republican policymakers, the most promising direction is a combination of Medicaid "waivers" that meet certain criteria for covering the uninsured. Under federal law, requirements of the Medicaid Act can be waived to allow states to develop and test new approaches to improving medical assistance and healthcare coverage for low-income people.
One such waiver proposal that the governor and some legislators have discussed reviving is a plan first proposed by Grady Health System in 2015. Under this plan, the state would use Medicaid money to set up and fund clinics where uninsured Georgians could receive healthcare services from private providers.
This could potentially reach thousands of people who can't afford health insurance. It's appealing to many because it represents a way to provide healthcare without going through the federal government and the ACA. A number of states that haven't expanded Medicaid are considering similar initiatives.
Expect Gov. Kemp and his legislative leaders to get behind one or more of these initiatives. If they can reach consensus, a successful waiver program could go a long way toward making progress on a significant public issue. A failure to act could prove costly to Republican officials down the line.