Honoring MLK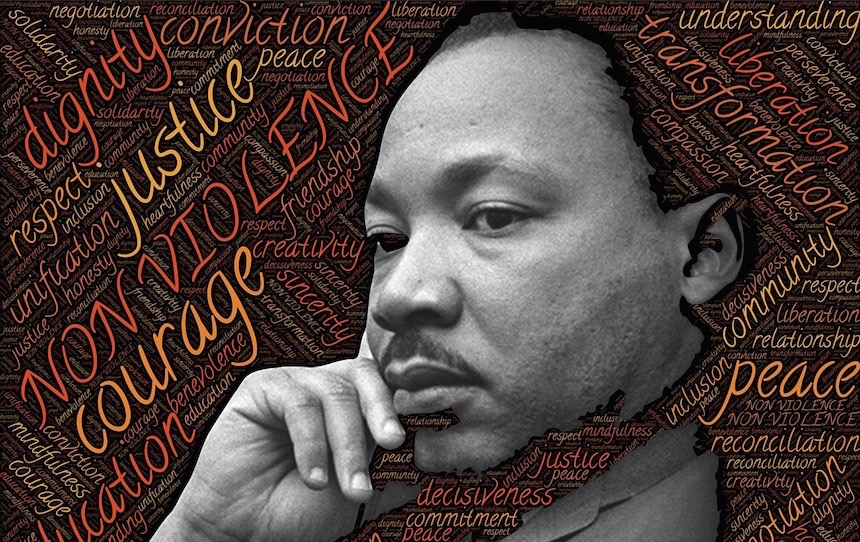 Across Georgia, activities are planned today to honor the
late Dr. Martin Luther King Jr. and his impact on civil rights – in the U.S.
and around the world. If you're in Atlanta, Dr. King's birthplace, there are a
number of special programs and ongoing attractions commemorating MLK Day.
The King Center contains the world's largest collection of primary source materials on the Civil Rights Movement and Dr. King. The Center is located in the Martin Luther King, Jr. National Historical Park, which includes the home where Dr. King was born and Ebeneezer Baptist Church, where he preached. Thanks in part to a grant from Delta Air Lines, the King Center has re-opened for MLK Day — and will be open through the Super Bowl — despite the government shutdown.
At the Center for Civil
and Human Rights downtown, teen performers affiliated with Atlanta's Alliance Theatre – calling themselves
The Palefsky Collision Project – have teamed up with playwright and novelist
Pearl Cleage to create a special staged reading honoring Dr. King and his
legacy. The production, Dear Dr. King,
will take place at 11 a.m. today. Admission to this program is free with
admission to the center.
The Atlanta
History Center is offering free admission today in honor of MLK Day and
will feature special programs that highlight the contributions of
African-Americans in Atlanta.
In addition, be on the lookout for volunteers working throughout
the city as part of the Martin Luther King Jr. Day of Service. Hands on Atlanta alone will be
mobilizing more than 3,000 volunteers to assist local communities, schools and
nonprofits.
Do you follow us? Find us on Linkedin, Facebook, Twitter and
Instagram.