At Issue: Interesting Times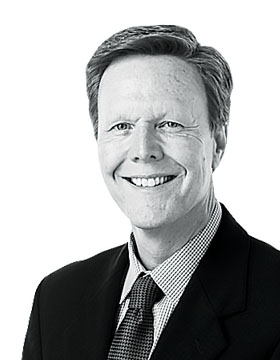 So now that the blue wave's hit, let's assess the damage – or the progress, depending on your politics. As we thought, Democrats took the U.S. House and Nancy Pelosi is speaker again (or will likely be, following the House vote this month), to the delight of Donald Trump. (I actually think he prefers Pelosi to Paul Ryan.) But Republicans held the U.S. Senate and slightly expanded their majority.
Here in Georgia, the biggest surprise was that Karen Handel lost her U.S. House seat in the 6th District. So, for at least the next two years, Lucy McBath and the Democrats have the 6th and inch closer to parity in Georgia's U.S. House delegation. Republicans' congressional edge in the state went from 10-4 to 9-5.
McBath owes her victory in large part to Stacey Abrams. Actually, she and a number of Democrats around the state owe their wins to the huge turnout from the Democratic base here in Georgia that no one has seen in more than 20 years.
From all indications, that blue wave was generated by excitement over Abrams' historic candidacy. It very nearly carried Abrams to victory, falling about a point and a half short. It also almost carried the 7th Congressional District for the Democrats, but Carolyn Bourdeaux fell just a few hundred votes short of incumbent Republican Rob Woodall, in what would have been a major takeaway for Democrats.
What is very clear from the Georgia results is that the Metro Atlanta suburbs are not-so-slowly turning blue. Cobb and Gwinnett went for Hillary Clinton in 2016 and for Stacey Abrams in 2018. The suburbs, which used to be decidedly red, are now more of a bluish shade of purple. In what should be taken as a warning to Georgia Republicans, the state legislative delegations in Cobb and Gwinnett flipped from majority Republican to majority Democrat. Cobb went from 12 Republicans/9 Democrats to 11 Democrats/10 Republicans. Gwinnett went from 15 Republicans/10 Democrats to 17 Democrats/8 Republicans.
Politically, the color-coded map of Georgia looks like a mixture of purple and blue in Metro Atlanta, with a few red dashes. It's very red outside of the metro area, except for urban centers such as Macon, Savannah and Columbus. The much-discussed demographic changes in Georgia – declining percentages of white voters and increasing shares of minority voters – are beginning to show up at the ballot box.
But without question, Abrams and McBath were also successful in appealing to white female voters in the Metro Atlanta counties. For both political parties, that will be a crucial factor going forward in practically every statewide race and in many congressional races.
So can Republicans in Georgia hold off the Democrats and keep the state red? Well, the news for Republicans isn't all bad. For one thing, voter turnout in 2020, a presidential election year, will likely be quite different. The Trump turnout in states like Georgia should be up.
Of course, chances are the anti-Trump turnout will also be high, setting the stage for another battle at the polls. But if Trump carries Georgia once again, he will likely pull some candidates across the finish line with him, such as Woodall in the 7th and whichever Republican challenges McBath in the 6th.
Georgia Republicans will also keep the governor's mansion for at least another four years. Most importantly though, Republicans will still be a majority in the Georgia General Assembly. Assuming that is true after the 2020 elections, that puts them in a strong position to influence the once-in-a-decade ritual called legislative redistricting. And if the Supreme Court still allows partisan advantage in drawing district lines, expect the majority party in every state to take full advantage.
If they want to stay in power much longer, Republicans should focus on cultivating suburban female voters and Latino voters.
Brian Kemp needs to keep his promise to increase teacher pay. Female voters rank education at or near the top of their major policy concerns year after year. Increasing teachers' salaries is an investment with many returns.
And Latino voters, the fastest-growing segment of the Georgia electorate, can be a natural ally. As Latino citizens in Georgia see their pay checks increase and their kids graduate from college, they will be increasingly open to conservative ideas. But they have to be engaged.
It's an interesting time in Georgia politics, but isn't it always? The Democrats are poised to take back power in the next decade. Is demography always destiny? Republicans need to have a post-Trump plan, because win or lose, he won't be on the ballot after 2020.