Santa's elves arrive early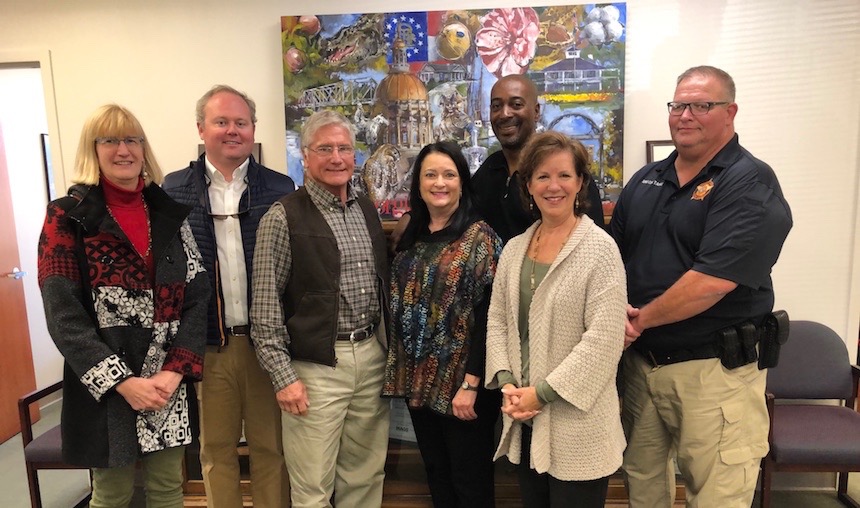 Bearing bags of fresh organic vegetables and good cheer, representatives from Cook County dropped in at Georgia Trend to wish us happy holidays. The magazine staff enjoyed visiting with our friends from South Georgia and sampling the yummy – and healthy – treats.
Photo, from left: Karen Kirkpatrick, Georgia Trend managing editor; Chase Daughtrey, Cook County Probate Court Judge and Adel Industrial Development Authority member; Adel Mayor and chair of the Cook County Economic Development Commission (EDC) Buddy Duke; Lisa Collins, EDC executive director; Jeff Lane, Cook County commissioner and EDC member; Amanda Patterson, Georgia Trend advertising director; and Captain Terry Arnold, Cook County sheriff's office.
Learn more about Cook County and Southwest Georgia in this month's feature "Open for Business".
Photo by Mary Ann DeMuth
Do you follow us? Find us on Linkedin, Facebook, Twitter and Instagram.