Macon-area organizations receive grants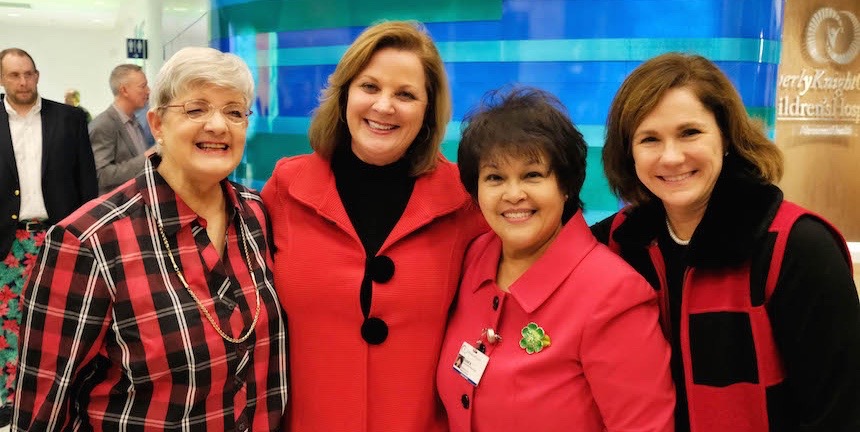 The Peyton Anderson Foundation recently announced that 16 organizations will receive $3.5 million in grants for projects that benefit Central Georgians. The largest grant – $2 million – was awarded to the Beverly Knight Olson Children's Hospital, part of the Navicent Health system in Macon. The grant enabled Navicent to exceed its capital campaign goal for the new children's hospital, which includes a Neonatal Intensive Care Unit named in Peyton Anderson's honor.
Goodwill Industries of Middle Georgia Inc. received a $500,000 grant that will help train residents for the more than 21,000 jobs Macon expects to gain by 2022. Ronald McDonald House Charities of Central Georgia Inc. was also awarded a $500,000 grant for the addition of a new building to double its capacity to house families of children undergoing medical treatment.
In addition, the following grant recipients were announced:
The Peyton Anderson Foundation was established in memory of Peyton Anderson, a successful businessman, civic leader and former owner of the Macon Telegraph and the Macon News. In 2018, the Foundation has awarded nearly $7 million in grants. Over the past 20 years, the foundation has invested more than $100 million to fund projects in civic and economic development, the arts, education, health and the environment.
To learn more about the Beverly Knight Olson Children's Hospital and other children's hospitals around the state, check out "Treating Georgia's Children," in Georgia Trend's current edition.
Photo, from left: philanthropist Beverly Knight Olson; Karen Lambert, president of The Peyton Anderson Foundation; Dr. Ninfa Saunders, president and CEO of The Medical Center, Navicent Health; and Lynn Murphey, Macon program director for the Knight Foundation
Photo provided by The Peyton Anderson Foundation.
Do you follow us? Find us on Linkedin, Facebook, Twitter and Instagram.