CSU promotes STEM learning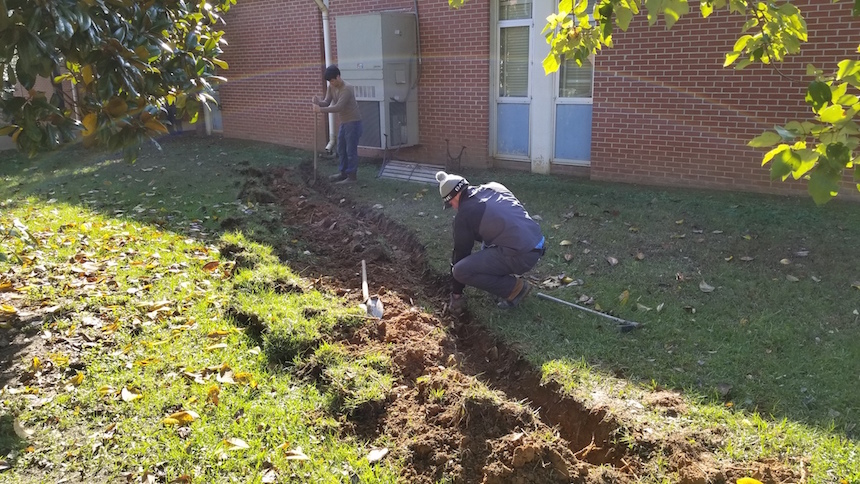 Columbus State University's (CSU) Oxbow Meadows Environmental Learning Center and volunteers from CSU's College of Education and Health Professions have built the first phase of a courtyard for teaching science, technology, engineering and math (STEM) at Key Elementary School in Columbus. Volunteers improved the courtyard's drainage and installed bird feeders, rain barrels and raised beds for planting,.
The goal of the project is to use the schoolyard's natural space as a context for learning STEM. Phase 1 lesson plans have been developed for each grade level and include bird identification. More improvements to the courtyard are slated for spring.
Support for the project comes from Columbus Water Works, the Columbus Audubon Society and Wells Fargo.
Photo of student volunteers provided by CSU.
Do you follow us? Find us on Linkedin, Facebook, Twitter and Instagram.