At Issue: Legal Limbo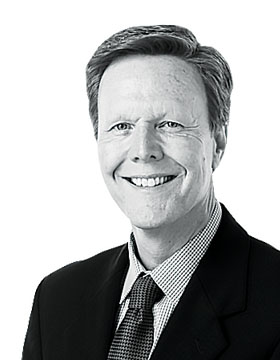 It's fascinating to watch the progression of public policy debates in this country and in Georgia. Some things rarely change, such as support for military spending and tough foreign policy. Others change over long periods of time, such as education policy. But some policy debates have moved very quickly in recent years. For example, public support, and crucially, legislative support, has grown relatively quickly on the issue of medical marijuana.
Georgia, at least outside Metro Atlanta, is a culturally conservative state. Republican orthodoxy on most policy issues is predominant. Yet it is support from Republican legislators that is moving the ball on public advocacy of the medicinal use of marijuana in a number of states, Georgia included. The major reason for that is the plight of children who suffer from illnesses whose symptoms can be eased by medicinal marijuana extract. It is the story of these children, and their parents, that first caught the attention of legislators in the Georgia General Assembly.
The possession of a small amount of low-THC cannabis oil, derived and processed from marijuana, was made legal in Georgia in 2015, thanks mainly to the efforts of Rep. Allen Peake (R-Macon). To legally possess the oil, one has to register with the state, and have medical documentation verifying a debilitating illness, such as seizure disorders, Crohn's disease, Parkinson's, sickle cell and several other ailments. In 2017, the number of illnesses covered by the law was expanded.
But there is a major problem. Technically, all the law does is protect those who have the oil from criminal prosecution. The cultivation, distribution or possession of marijuana is still illegal in Georgia. So once a patient is on the state registry, they are on their own. There is nowhere to legally purchase low-THC cannabis oil in Georgia because it is still illegal to bring marijuana or related products into the state, to process it, or distribute it, much less sell it. So the state is, quite literally, inviting those on the registry to violate federal drug laws. In fact, we are one of the few states in the country that allows the possession of a cannabis product, but does not allow any way to obtain it legally. It's an untenable situation.
Since the original bill became law, a number of state elected officials and candidates for office from both parties have come forward to support efforts to expand the law. As a matter of fact, all of the Republican candidates for governor in 2018 either enthusiastically embraced the issue of medical marijuana or indicated a willingness to consider it. And both finalists for governor, Democrat Stacey Abrams and Republican Brian Kemp, committed to heeding the findings of a special joint commission organized by the General Assembly to study the issue.
But even with this progress, it will be tough sledding. To get to the point where low-THC cannabis oil can be legally processed and distributed in Georgia, advocates will have to overcome the objections of two potent political forces: law enforcement and the church. Both have real and legitimate concerns. Law enforcement agencies worry about opening the door to the legal cultivation of a controlled substance and the possible spin-off it could have on similar drugs. Religious interests fear that making it legal to distribute a marijuana product could pave the way to legalization for recreational use.
Here's what I recommend. It's similar in some ways to the establishment of the Georgia lottery 27 years ago. Some of the same concerns were present then; moral concerns and legal questions abounded. But state officials, led by then Gov. Zell Miller, took a firm stand. The solution was in the implementation. Miller and legislative leaders were careful to specify in the constitutional amendment and in the enabling legislation that lottery proceeds could be used "for educational purposes only." It was a guarantee to the public that revenue from the lottery, aside from administrative costs, would only be used to fund students.
In a similar vein, legislators from both parties should ensure a strict interpretation and legal wording of any effort to allow the processing and distribution of low-THC cannabis oil in Georgia. It should explicitly outlaw any consideration of the recreational use of marijuana or related products. Precise and enforceable state regulation of the cannabis extract should be spelled out in detail, along with criminal and civil penalties for violating the law.
This issue is important enough for state leaders to take decisive action, particularly when solutions are available. But as with the lottery, precautions and guarantees under the law can be made to ensure that the solution is not abused.