Connecting generations through music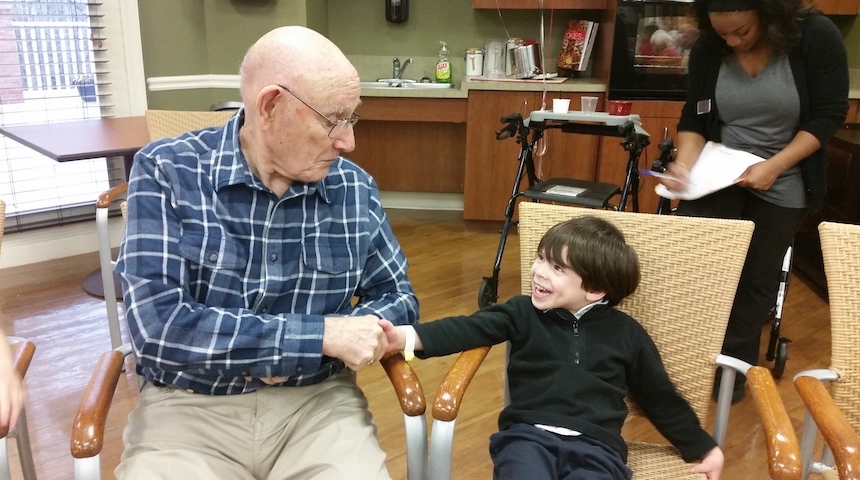 The Georgia Center for Music Therapy, a private, Roswell-based music therapy practice, is expanding The Giving Tree Intergenerational Preschool Program to nine locations throughout the Metro Atlanta region. This award-winning music program incorporates singing, dancing and playing instruments to encourage interactions between local preschoolers and residents of memory care and assisted living centers. Common activities include youngsters and their grandfriends practicing Somewhere Over the Rainbow using sign language, accompanying a Frank Sinatra song with instruments and singing holiday classics.
Preschoolers visit the seniors for 30-minute fun sessions. Each semester culminates in a performance by the kids and their grandfriends that is open to family members and community friends.
The Giving Tree program has benefits for both age groups, such as:
Improving cross-age attitudes
Enriching participants' lives
Increasing community access for older adults and reducing their feelings of loneliness and isolation
Teaching children that aging is normal
Photo provided by The Georgia Center for Music Therapy.
Do you follow us? Find us on Facebook, Twitter and Instagram.