Saving a rural hospital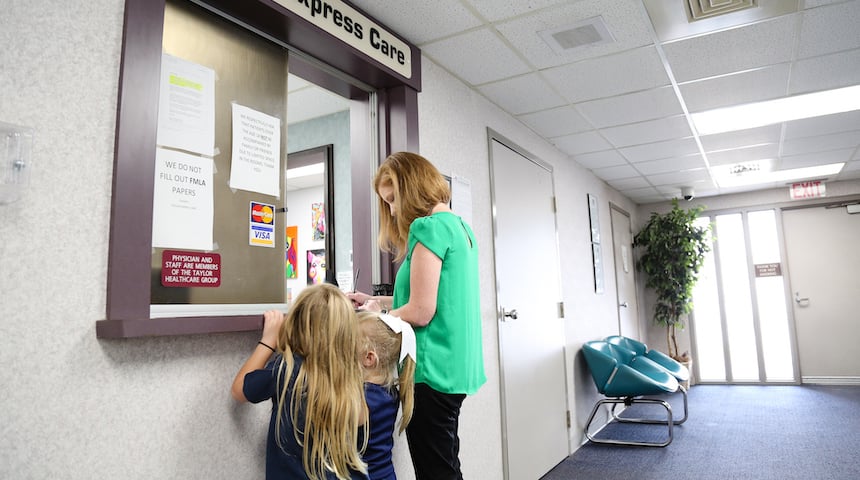 The University of Georgia (UGA) recently won a national award for helping to keep a local hospital open and improving healthcare services in the rural community. The National Award of Excellence was presented to UGA by the University Economic Development Association for work done by the Archway Partnership, a unit of UGA's Division of Public Service and Outreach.
In 2015, Taylor Regional Hospital in Hawkinsville was on the verge of closing its doors because it did not have enough funds to conduct the Affordable Care Act's mandatory Community Needs Assessment. The Archway Partnership and UGA's College of Public Health came to the rescue with doctoral students who helped define the community's profile and service area, conducted focus groups and surveyed local residents. The results of their efforts revealed a definite need for the hospital as well as the need for a walk-in clinic for conditions that are not life-threatening.
Taylor Express, the new walk-in clinic, opened in 2016 and since then, emergency room traffic has decreased by 10 percent, which has reduced Taylor Regional's expenses. The success of this partnership has prompted UGA faculty and students to work together to address healthcare concerns in other rural communities.
Learn more about the Taylor Regional-Archway partnership in "Four for the Future," in our April 2018 edition.
Photo provided by UGA.
Do you follow us? Find us on Facebook, Twitter and Instagram.