Innovative Transportation Award winners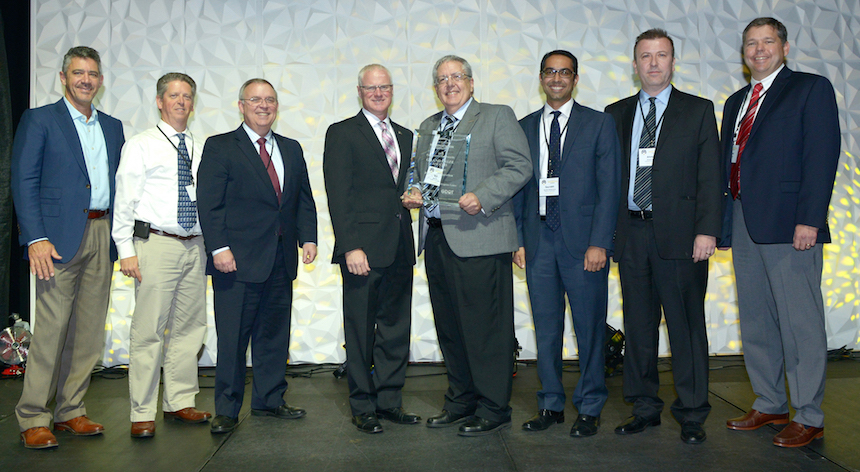 At the recent Georgia Transportation Summit in Athens, winners of the Georgia Partnership for Transportation Quality (GPTQ) Preconstruction Design Awards were announced. They recognize engineering firms and teams for innovation, ingenuity and exemplary work in transportation and infrastructure projects throughout the state.
The Grand Prize award went to Parsons Transportation Group for the Northwest Corridor Express Lanes project, which included nearly 30 miles of roads, 39 bridges and three intersecting interstate highways. Additional award winners were:
GPTQ is a partnership among the American Council of Engineering Companies (ACEC) of Georgia, the Georgia Department of Transportation (GDOT) and the Georgia Highway Contractors Association.
To learn more about Metro Atlanta's transportation evolution, check out our feature "Going Places" in this month's magazine.
Photo: GDOT Commissioner Russell McMurry, center left, presented the Grand Prize award to the Parsons Transportation Group's team.
Photo provided by ACEC Georgia.
Do you follow us? Find us on Facebook, Twitter and Instagram.