Young stars shine bright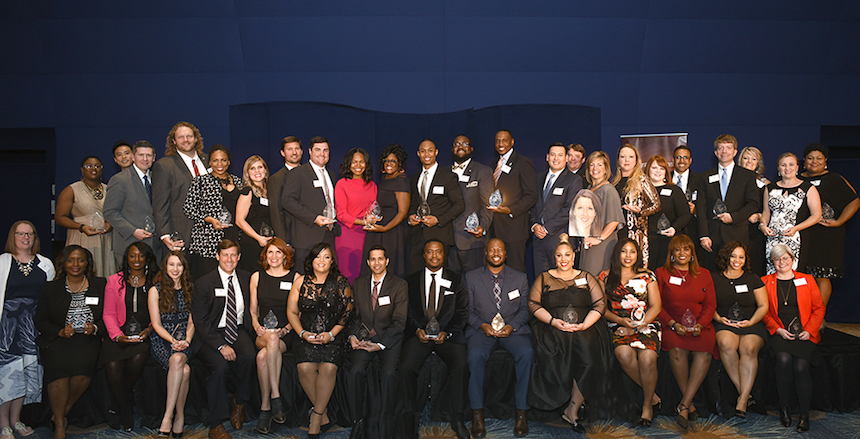 Georgia Trend's 40 Under 40 event at the beautiful Georgia Aquarium was a joyous celebration of the state's rising stars under the age of 40. These inspiring young leaders were chosen from more than 300 nominations and represent government, small and large businesses, nonprofits, education, healthcare, banking and professional sports.
In her keynote address, Atlanta Mayor Keisha Lance Bottoms recalled her own under-40 self. She encouraged the honorees not to be afraid of failure, and to be bold in their actions. Learn more about the awesome individuals selected for the 2018 40 Under 40. And, look for more photos and video coming to Georgia Trend's Facebook page or check them out at photographer Jennifer Stalcup's site.
Are you already thinking about someone to nominate for the 2019 40 Under 40? Nominations open Monday, March 4 at georgiatrend.com.
Featured photo: 2018 40 Under 40 class
Photos by Jennifer Stalcup.
See more of Jennifer's photos from last night's event here:
Do you follow us? Find us on Facebook, Twitter and Instagram.