From the Publisher: Burt's Legacy
"I'm the best there is at being me." – Burt Reynolds, from the documentary The Bandit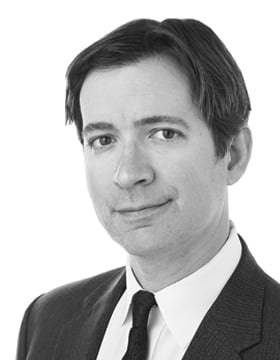 Actor Burt Reynolds, who passed away in September, had a lifelong love affair with Georgia, despite having called Florida home. He began making movies here in the 1970s, a time when many consider our state's burgeoning film industry first got started. Considering the industry's FY 2018 $9.5-billion impact, I realize how much Georgia owes to Burt Reynolds.
It's hard to believe, but Georgia is the No. 1 location in the country to shoot film. And while the credit can't all be laid at Reynolds' feet, a look back reveals his hits – so many set in the South – launched us in this direction.
Georgia Department of Economic Development Deputy Commissioner Lee Thomas told me Georgia's history as a film hub began with Reynolds' Georgia movies, and though it kicked into overdrive as a result of tax incentives passed in 2008, the seeds of this industry date back to that hit-making energy of Burt – can I call him Burt? – in his prime. Culturally the South owes him as well.
Burt's movies shaped my childhood. For years, I associated his movies with a larger genre of Southern films that included Convoy (1978), about a caravan of truckers chased across the country by police; and the 1982 movie Six Pack, with Kenny Rogers as a race car driver who takes on six orphaned kids as his pit crew; along with TV shows like B.J. and the Bear and The Dukes of Hazzard (with former Georgia Congressman Ben Jones).
Burt Reynolds wasn't just a product of this cultural era. He was a driving force behind it, due to his love for filming in Georgia.
Of course the "Georgia period" is only one aspect of Reynolds' great acting. I love his whole story about being a stuntman, as told in his 1978 semi-autobiographical movie Hooper. And I love the range he shows in other movies, including the western 100 Rifles (1969), the black comedy The End (1978), and even the romance Starting Over (1979). His cameos, whether in an Olivia Newton-John video or on a Sonny and Cher sketch, and interviews are fun watching even for the casual fan.
But it was his force as a celebrity that drove his most successful movie period and put Georgia on the map. With Dukes to follow and knock-off movies like Georgia Peaches (1980), it seemed like Georgia was everywhere in the late '70s and early '80s, and Burt had blazed the trail – in a Trans Am.
It started inadvertently. When the governor of Burt's home state of Florida turned down the filming of Deliverance in that state, Burt approached then Gov. Jimmy Carter in 1972 about filming it in Georgia. The haunting adaptation of Atlantan James Dickey's novel was a massive success and showcased Burt's peculiar brand of faltering machismo angst.
Thereafter, Burt connected with Georgia and reached his acting peak, with a string of movies – comedies The Longest Yard (1974), Gator (1976), Smokey and the Bandit (1977) and The Cannonball Run (1981), as well as the crime drama Sharkey's Machine (1981) – all hits, all filmed here. He also opened Burt's Place in Atlanta's Omni International Hotel, where he and Dom DeLuise might pop up unannounced and regale diners with their improvised patter and song and dance routines.
Hal Needham, former stuntman and director, once called Georgia Burt's "good luck state." Reynolds filmed six movies in Georgia during his heyday, and he once said he was responsible for at least four other films that he wasn't in being shot here. By the time Carter left the Governor's Mansion, 26 movies had been filmed here. It's no coincidence that from 1972 to 1977, Georgia was No. 3 for film production behind New York and Los Angeles.
Burt, who also directed Gator, decided to shoot the entire film here and said about his decision, "I have this violent urge to get behind the camera. … I want to say some nice things about the South." In addition to showcasing our range of set locations, Georgia's personality shines through. His chemistry with Atlantan and musician Jerry Reed in Smokey and the Bandit and Gator injects more than a little Georgia soul into these movies.
Among his other local ties, Burt owned a home in Loganville. And he continued to cheer for the state he loved, appearing at the RKDS Film Festival in Valdosta this past summer and at the Rome International Film Festival last year. In 2003, he was honored at the Atlanta Film Festival for his contributions to Georgia's film industry. He won two Golden Globes and an Emmy during his career and was honored in memoriam at this year's Emmy Awards.
His distinctive laugh will linger large through the echoes of our culture, and his legacy larger still.