Economy: Valdosta in View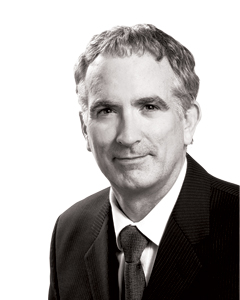 The outlook for Valdosta continues to be positive, thanks to a number of modest economic development projects, organic growth, tourism and university- related spending.
In 2019, Valdosta's employment will increase by 1.3 percent, or 700 jobs. Moody Air Force Base, Valdosta State University (VSU), agriculture, logistics, and leisure and hospitality are the area's most dependable economic drivers, with healthcare likely to emerge as a new driver.
The area's top employers are Moody Air Force Base; South Georgia Medical Center; Fresh Beginnings, which creates made-to-order gourmet baked goods; VSU; and Wild Adventures, a zoological theme park. The leading high-wage industries are the federal government and physicians' offices.
In contrast, professional, business and financial services, and wholesale trade account for relatively low shares of employment. Valdosta is also not overly dependent on manufacturing jobs or international trade. Chemicals and food products are the area's main exports.
There have not been any major economic development projects announced in recent years, but a number of small projects and organic growth will contribute to an increase in jobs next year. For example, in mid-2018, Metal Benderz relocated its manufacturing operations from Marietta to Valdosta, bringing about 50 jobs within two years to Lowndes County. Metal Benderz said that Valdosta's Wiregrass Technical College factored favorably into its decision to locate in the Hahira Business Park.
In early 2018, Georgia Beer Co. broke ground on one of the area's first craft breweries and plans to create between five and 10 jobs within two years. Last December, American Drill Bushing announced that it was expanding its manufacturing facilities in Valdosta to add additional product lines. That expansion, when complete, will add about 35 jobs.
In October 2017, Martin's Famous Pastry Shoppe announced that it will almost double its production capacity. Martin's new line is expected to be up and running in early 2019, creating 36 jobs.
In mid-2017, Hunt Industries announced plans to expand its operations creating about 30 new jobs. In addition, honey processor Nature Nate's has been expanding its processing operations, creating new jobs. Less positively, Convergys and Rivulis Irrigation Inc. announced layoffs in 2018.
Valdosta will continue to benefit from its location on I-75 as a convenient place for visitors bound for Orlando or Tampa to make their last overnight stay. Valdosta's central location between Atlanta, Jacksonville and Tallahassee also works to the hospitality industry's advantage. Rising markets for most goods implies that the outlook for the transportation and distribution industries is positive, which bodes well for Valdosta given the area's location astride critical interstate highway and rail infrastructure.
Government earnings account for 35.9 percent of the Valdosta MSA's nonfarm earnings, which is more than double the 16.5 percent share reported for the state. That is largely due to the presence of Moody Air Force Base. Valdosta is also extremely dependent on state and local government, which accounts for 21.5 percent of the area's nonfarm earnings compared to 11.1 percent for the state and 12.6 percent for the nation. Fiscal austerity could be very tough on Valdosta and is a downside risk for the area's economy.
In FY 2017, VSU's economic impact was $367 million and 4,594 jobs: 1,451 on-campus jobs and 3,143 off-campus that exist due to university-related spending. In 2019, VSU's excellent reputation will continue to attract many students from outside the region, adding to student spending and to the supply of newly minted college graduates. In addition to generating university-related spending, the university also raises the area's educational attainment, which should make it easier to recruit or grow new businesses and industries, especially in its relatively undeveloped technology and high-value-added services industries.
Home prices have been very slow to recover in the area since prices bottomed in the first quarter of 2014. As of mid-2018, home prices were still 12 percent below their 2008 peak. More positively, home prices increased by 2 percent between the second quarter of 2017 and the second quarter of 2018.
Homebuilding was lackluster in 2018. The 2019 outlook for homebuilders calls for modest growth, reflecting more jobs and positive net migration, which tells the general economic story for the Valdosta area.