Gwinnett small business award winners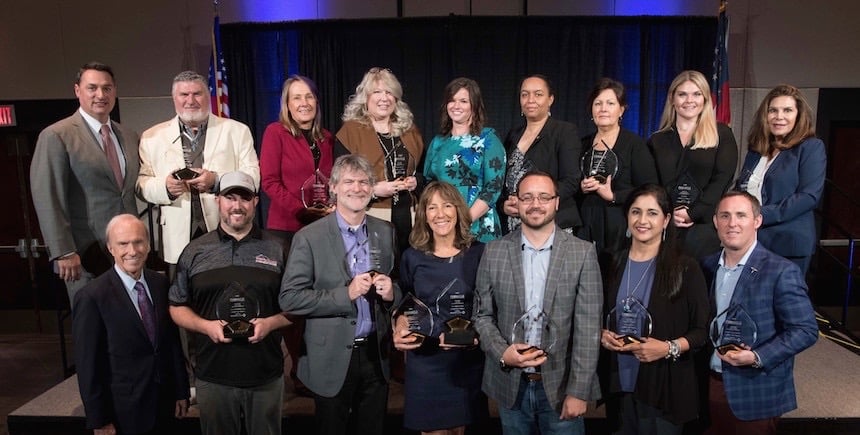 The Gwinnett Chamber of Commerce recently presented its 2018 Pinnacle Small Business Awards, which honor the county's entrepreneurs for their contributions to local economic growth. The Overall Gwinnett Small Business of the Year and the Small Business of the Year employing 25 or more is Winton Machine Company, which designs and builds machines for industries such as aerospace, electronics and HVAC, along with the military. Additional Small Business of the Year Award winners are:
The chamber also named Hudgens Center for Art and Learning as the Nonprofit of the Year for its ongoing exhibits, classes for all ages and community arts initiatives aimed at underserved students and individuals struggling with disability or chronic illness.
Photo of 2018 Pinnacle Small Business Award winners provided by the Gwinnett Chamber.
Do you follow us? Find us on Facebook, Twitter and Instagram.