Garden supporters honored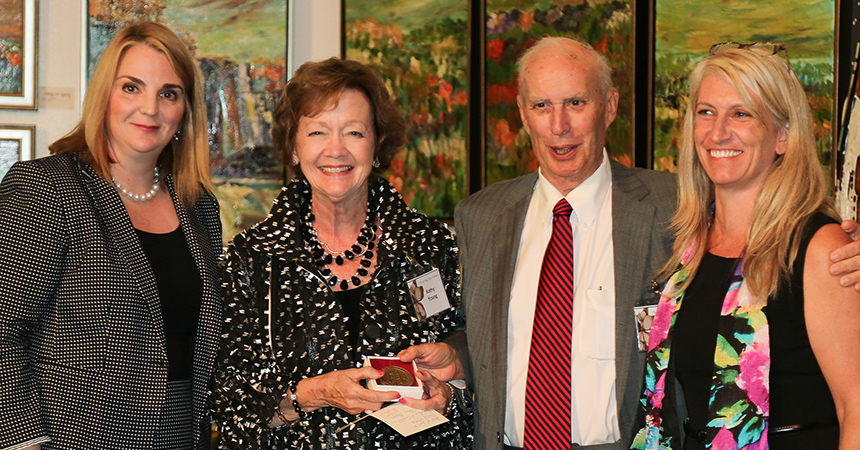 The State Botanical Garden of Georgia, located at the University of Georgia in Athens, recently honored three of its most loyal supporters at the biennial Giving Tree Tribute. Kathy and Neely Young, Georgia Trend publisher emeritus, received the Garden of Georgia medal, which is the organization's highest award for service and support. In addition, Sissie Morris*, of Augusta, was awarded the Southern Magnolia Award recognizing philanthropic contributions and continued service to the garden. The three honorees have supported fundraising campaigns as well as the garden's educational and conservation efforts.
*Sissie Morris is married to Billy Morris, the chair of Morris Communications, which owns Georgia Trend magazine.
Photo, from left, Jennifer L. Frum, UGA vice president for public service and outreach; Kathy Young and her husband, Neely Young, Georgia Trend publisher emeritus; and Jennifer Cruse-Sanders, director of the State Botanical Garden.
Photo provided by the State Botanical Garden.
Do you follow us? Find us on Facebook, Twitter and Instagram.