At Issue: Battle of the Bases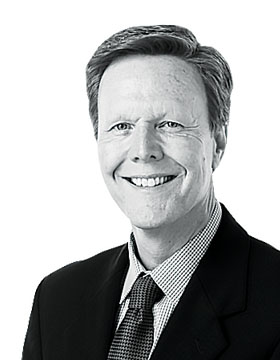 Nov. 6 beckons. Election Day 2018 is just around the corner, and with it comes some very important contests with very large stakes.
Nationally, the big question will be, can Democrats win enough U.S. House seats to take a majority and hand the speaker's gavel back to Nancy Pelosi? The magic number there is 23. Democrats have no realistic chance of gaining control of the U.S. Senate; the numbers just aren't there. A House of Representatives controlled by Democrats would, therefore, set up divided government and alter the political landscape of the next two years.
Another big question that will be answered on Nov. 6 – are Democrats in Georgia competitive enough to elect the nation's first African-American woman governor? In other words, is the state purple enough in 2018 to take advantage of a mid-term election year, a year in which the out-party normally makes gains. Or will a red-state Georgia, powered by Trump-inspired determination, be enough to keep the governor's mansion for another four to eight years?
This year Stacey Abrams has become a national figure, of sorts. She has captured the imagination of Democrats around the country, many of whom have gladly contributed to her cause. In July, I was in the National Portrait Gallery in Washington, D.C., and noticed a young couple were wearing Stacey Abrams T-shirts.
Being a natural busybody, I engaged them in conversation. Were they from Georgia? No. Had they visited Georgia recently? No. Family there? No. They just like Stacey Abrams. That's the sort of thing that gets a political analyst's attention. Abrams also has the wind at her back. Her impressive win in the statewide primary in May has Democrats pawing the ground and just itching to get to Nov. 6.
But Brian Kemp has his admirers, too. One in particular, who lives on Pennsylvania Avenue in Washington. President Donald Trump really liked the Kemp campaign's TV ad featuring the candidate cleaning his shotgun and interrogating a certain young man named Jake, who wanted to date one of his daughters.
I have to say, I really liked it, too. From the standpoint of political strategy, it was kind of brilliant. I had heard the negative publicity around the ad, but when I sat down to watch it, my first reaction was, "that's a good ad!" If you're going to get very far in politics you have to know the issues and you have to know the voters, and he clearly does.
So, the battle lines are drawn. Stacey Abrams represents the best chance Georgia Democrats have had to elect a governor since 1998. Her largest asset may be her ability to turn out the party base statewide, in a way no one has done in 20 years. Her unabashed embrace of progressivism, her advocacy of big-government solutions and social justice, has energized Democrats here and endeared her to national figures such as Bernie Sanders and Barack Obama. It's a risk in a moderate-to-conservative state like Georgia, but it's also very much in tune with where the Democratic Party is in 2018: out of power, out of patience and willing to take risks.
Opposing her is a well-funded, well-liked secretary of state who has defined himself in 2018 as an advocate of Trumpism: border security, lower taxes, fewer regulations and expanded gun rights. Significantly, Kemp will be backed by the Trump political machine, and in Georgia, that's no small thing. If we've learned one thing this year, it is that Donald Trump has high levels of support among Republicans around the country. That was proven yet again with his endorsement of Kemp in the Republican primary runoff in July, leading to a stunningly large electoral win for Kemp, mirroring the margin of Stacey Abrams' win in her primary.
I have been referring to this race as the Battle of the Bases. Both Kemp and Abrams should be able to rely on their respective bases of support in the state to get them close to victory. What could spell the difference is Metro Atlanta. Specifically, how far can Abrams tap into the votes of suburban white women, who voted in significant numbers for Hillary Clinton in 2016? Or, one base could overwhelm the other, turning out in higher-than-expected numbers.
Will there be a Blue Wave in November, and can that carry Abrams to victory? Or is Georgia still too red and Trump too powerful a cultural force for Democrats to prevail?
The smart money is on Kemp. But we'll know soon enough.