Return to the Farm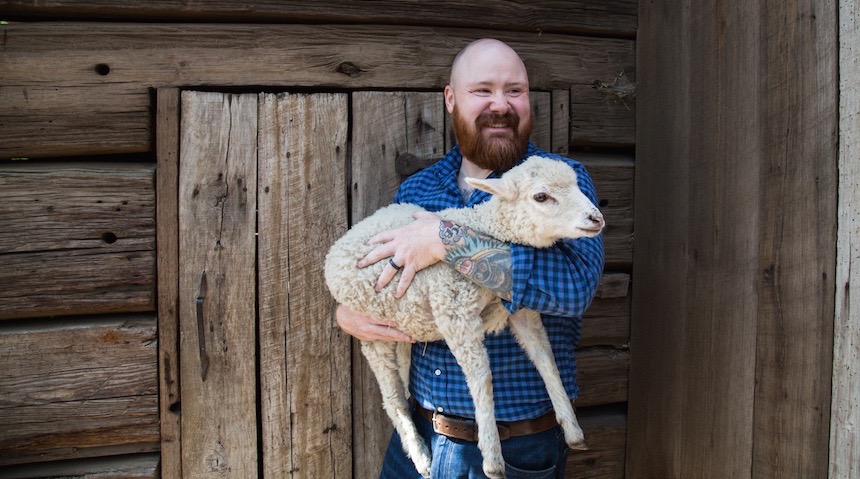 Several of the Southeast's best chefs will unite with executive chef Kevin Gillespie, a Top Chef alum and owner of Atlanta's Gunshow and Revival restaurants, for an evening of favorite Southern foods at the Atlanta History Center's Back on the Farm event. The sixth annual benefit supporting the center's Smith Family Farm activities will be held Friday, Sept. 14 at 6 p.m.
Highlighting the History Center's ongoing exhibit, Barbecue Nation, the menu for this year's festivities will feature whole hog and beef brisket. In addition to Gillespie, participating chefs and pit masters include Suzanne Vizethann of Atlanta's Buttermilk Kitchen, Seni Alabi-Isama of Statesboro's SmoQue Pit and Sam Jones of the Skylight Inn BBQ in Ayden, N.C. Mercedes O'Brien, Gunshow's cocktails curator, will be in charge of specialty drinks.
The 1840s Smith Family Farm is a working farm that serves as an educational experience for more than 26,000 school children who tour it annually. The Back to the Farm event helps to fund educational and 4-H programming offered at the History Center. Ticket information and sponsorship opportunities can be found at the event website.
Photo of Kevin Gillespie with Daisy the lamb by Angie Mosier/Atlanta History Center.
Do you follow us? Find us on Facebook, Twitter and Instagram.