Gwinnett County: Gwinnett Grows Up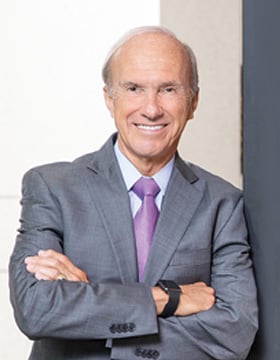 Gwinnett is busy – busier than usual for the county that's celebrating its 200th anniversary this year. Busier than it's been since it regularly topped lists of the fastest-growing counties in the country back in the '80s (the 1980s, that is).
It's come roaring back from the Great Recession thanks to a growing and diverse population, a school system that ranks near the top in the state and some careful long-term planning by county leaders. Of course, the improving national economy is helping, too.
But don't call it an overnight success. All this activity is the result of years of planning, for everything from revitalized downtowns to a fairly recently established four-year college to the extension of transit (yes, really).
---
An Urban Vibe
Gwinnett is in the midst of reimagining itself away from a bedroom community into a place where people can live, work and play without spending an hour and a half each day commuting. The county is dotted with cities from Lawrenceville to Peachtree Corners, Norcross to Duluth, many of which have transformed their downtowns into "activity centers" (or created them from the ground up).
But the majority of the county, both in area and in population, is unincorporated. So it's lacked that central location and identity that downtowns provide – until now.
Plans for Revel, a huge $900-million retail, residential, office and entertainment development around the Gwinnett Infinite Energy Center, will bring city-like density to I-85 and Sugarloaf Parkway. It's being built by North American Properties, the same team that developed North Fulton's Avalon, a walkable development in the 'burbs. North American's managing partner Mark Toro has compared Revel to Avalon in scale and called it an "urbanburb." County leaders call it "Gwinnett's downtown."
"The cities have vibrant downtowns, and they're making big investments," says Alyssa Davis, executive director of the Sugarloaf Community Improvement District (CID), which encompasses the Infinite Energy Center. "What we're envisioning here is on a bigger scale, really a regional destination."
That it is: The numbers include 300-plus hotel rooms, 400,000 square feet of retail and restaurants, 850,000 square feet of office space and 950 residential units. What gets lost in the sheer size of the development is that the arena itself will expand, adding 125,000 square feet of convention space and 3,000 seats.
"Right now we're competitive for about 30 percent of the conventions in the United States," says Gwinnett Chamber of Commerce President and CEO Dan Kaufman. "After we [expand], the convention center will be competitive for 80 percent of the conventions in the United States. That's going to put us on a different level in terms of attracting folks to bring their conventions here."
Revel will break ground in early 2019, but the county has already started building a parking deck to replace surface parking at the arena. Voters approved $67.3 million to help pay for the arena and convention center expansion in a 2017 SPLOST.
Revel may be the signature "downtown development" in Gwinnett, but it's just one in a trend. Duluth, Sugar Hill, Suwanee and Norcross have redeveloped downtown areas into mixed-use town centers. Peachtree Corners is creating one from scratch across from the Forum. And Lawrenceville has plans for 32 acres in its downtown that may give Revel a run for its money.
The $200-million South Lawn development – so called because it's just south of the city's town lawn – will include around 600 residential units, about 15,000 square feet of retail and a town green. More than that, it will create a walkable "urban" environment in the city's already historic downtown, connecting the Lawrenceville Lawn with City Hall on one side, the police department on the other, and the historic Hooper Renwick School to the south, where Gwinnett's black children were educated in the era of segregation. A new library is also part of the mix. And a $26-million expansion of the Aurora Theatre, which draws 80,000 people a year currently to its 250-seat venue, will make the arts an anchor and a destination. (See page 88 for more on the Aurora Theatre.)
City manager Chuck Warbington says the South Lawn development will bring much-needed housing to an already thriving downtown. "That project is 80 to 90 percent residential, with a mix of multi-family all the way down to [single-family] detached, with the intent of adding close to 1,000 new residences directly on the square," he says. The project was announced in fall of 2017, but Warbington, who is also chair of the county planning commission, says the plans for downtown have been in the works for 10 years.
"The mayor and council have been working on this vision … that really started 10 years ago with making downtown more walkable, having different types of new housing not only in downtown but all throughout the city. And really making downtown a destination place with Aurora Theatre, restaurants, all that," he says. "Now you're seeing the combination of it with a variety of projects, a lot of those public-private partnerships."
Also under construction: City View, a mix of townhomes and office space overlooking downtown, and the college corridor, a new linear park Warbington describes as "a red carpet" from downtown to Georgia Gwinnett College. It will include a new road, bike paths, multi-use trails and landscaping. "We're inviting the entire college campus to our downtown," he says.
---
Gwinnett Place
A little ways down I-85, Joe Allen, executive director, is inviting developers to the Gwinnett Place CID, which, he is quick to point out, is not synonymous with the faded mall. "It's a struggling mall, no doubt about that," he says. "Great opportunity for redevelopment that has not occurred yet … but this is still Gwinnett's central business district." It's home to more than 1,900 companies with a $1.3 billion payroll and an economic impact of $9.5 billion in 2016. It's also one of the most diverse areas in Metro Atlanta, with 170 restaurants ranging from Korean barbecue to French pastries.
Redevelopment of the area is the goal for the foreseeable future, Allen says. The county board of commissioners took a step in that direction in late 2017 by acquiring a couple of properties around its existing transit center, across from Gwinnett Place Mall. "For what we all hope and envision will be a transit line down Satellite Boulevard connecting the Infinite Energy Center, Gwinnett Place and areas further south," says Allen.
The possibility of transit-oriented developments has the area running hot, says Nick Masino, senior vice president of economic development at the Gwinnett chamber and chief economic development officer for Partnership Gwinnett. "There's a fever in the Gwinnett Place Mall area of developers acquiring land," he says. "I know of one piece of property that has two or three developers bidding on it."
Add to that the purchase of the old Sears building at the mall by Northwood Ravin, a developer of luxury apartments, in June. Redevelopment of the nearby Gwinnett Prado into mixed-use also includes plans for residential, a priority for an area heavy on retail and office and very short on housing. "We want people to call Gwinnett Place home," Allen says. "Bringing in residential is key to keeping retail and office successful."
Could Gwinnett Place become walkable? That's the vision, and the CID is working on sidewalks, streetscaping and connecting to parks – all elements that are essential to attracting residential development to the area. "There's a ton of office and some of our best corporations," says Masino. "As that redevelops, you'll see the 'live' and the 'play' be closer to where the office already is."
---
Hopping Aboard
The other essential element? Transit. And that's where Gwinnett is really moving forward. The county's comprehensive transit plan includes heavy rail extending from MARTA's Doraville station to Jimmy Carter Boulevard. "We're visualizing a major multimodal site somewhere in the Jimmy Carter Boulevard area, set up and designed so there's enough room to accommodate multiple modes [of transit]," says Gwinnett County Board of Commissioners Chair Charlotte Nash. "BRT [bus rapid transit] would be coming in there, and you could transfer to rail to take the rest of the trip downtown, for example."
Light rail is also a possibility. "We're trying to think in terms of not just 10 years from now, but 30 and 40 years from now," Nash says, noting that Gwinnett's population is projected to be 1.5 million by 2040.
"I literally have not met one person in the business [community] that's not very excited about the option of having more access to MARTA, maybe directly through MARTA, through dedicated bus rapid transit or maybe even light rail," Masino says.
Earlier this year, the state legislature passed a law that created The ATL, a 13-county Metro Atlanta transit region where each county can put in place a sales tax of up to 1 percent for 30 years to fund transit. Gwinnett has scheduled a transit referendum in March 2019.
It seems like a big change for a county that said no to MARTA twice before. But it's not a sudden change, says Masino. Although some people may think it's linked to the county's changing demographics – it went blue in the last presidential election – leaders have been focused on transit for the last 10 years.
"When I look at I-85 and see the bumper-to-bumper, I can't tell who's an Independent, who's a Republican, who's a Democrat," Masino says. "This is not an overnight decision. Gwinnett is very patient, and they're always thinking [about] a 50-year plan, not what's going to happen [in] the next election."
One by one, county leaders tick off the other factors that keep Gwinnett growing strong, including paying close attention to workforce development. An excellent public school system, Georgia Gwinnett College and Gwinnett Tech all provide opportunity and access for an educated workforce, says the chamber's Kaufman.
The county has not been shy about stepping in to promote redevelopment, either. In addition to the properties around Gwinnett Place Mall, it has purchased and demolished the old, abandoned Olympic tennis venue and is getting ready to solicit ideas for the property. "In essence, we're going to ask the development community to bring their ideas to us about what they would propose to do with that site if they were chosen as our development partner," says Nash.
Another purchase: more than 100 acres in a prime spot just off Jimmy Carter Boulevard. The county approved the acquisition of part of the site owned by OFS Brightwave Solutions, a fiber optic manufacturer, for $34 million in May. Here, too, leaders plan to solicit ideas from developers.
"We know that site is so critical," says Nash. "[Jimmy Carter Boulevard] is one of the busiest freight quarters in the entire Atlanta area … and it's one of the prime gateways to Gwinnett County. So we decided we needed to go ahead and purchase that property." The deal should close in a few months. "It's going to be a crackerjack of a site for the right developer or group of developers," Nash says, adding that both the tennis center site and the OFS site will have big impacts on major corridors.
On the private investment side, plans have been filed for another big site partially inside Gwinnett near Stone Mountain that call for construction of a huge 2.5-million-square-foot distribution center and some 1,800 jobs. Dubbed "Project Rocket," the tenant is a mystery, but whoever it is will become one of Gwinnett's largest private companies.
Existing businesses are growing, with Assurant announcing in December 2017 the creation of 335 new jobs and a $2.2-million investment in a technical support center, and OFS planning to create 200 jobs while expanding operations in Gwinnett and Carroll counties. And TTEC, a customer experience technology and services provider, is opening its first Georgia customer engagement center in Gwinnett and bringing 500 jobs, thanks to a collaborative effort by the state, Atlanta Regional Commission, Gwinnett Technical College and Partnership Gwinnett.
All those years of planning are paying off, says Masino. With a great location, good infrastructure and strong fundamentals, it's just Gwinnett's nature to look ahead. "I think Gwinnett has done this for 30 or 40 years – if they're going to do something, they're going to do it big," he says.
---
Live. Work. See a Play.
You can't call Lawrenceville's Aurora Theatre a hidden treasure – not when it hosts more than 850 events each year and boasts 5,000 season ticket holders. Far from it: the 250-seat house, the second-largest professional theater in the state, has been an anchor tenant drawing in patrons and restaurants downtown. Most of those patrons, by the way, also call Gwinnett County home.
But now it's really getting the spotlight, with a $26-million expansion that will almost double the number of main-stage seats, add new offices, education spaces and smaller, flexible space for its comedy nights and cabaret shows. The expansion will take up an entire city block on the town square and open onto a courtyard.
"I've always wanted a place where the community can gather," says co-founder and producing artistic director Anthony Rodriguez. "This theater is as much a part of the community as it is a place for us to work."
The theater got its start in Duluth but moved to Lawrenceville in 2007. That's when the city bought a 100-year-old church and invited Rodriguez and his wife, Ann-Carol Pence, to help transform the space as a cornerstone of its downtown revitalization plans.
"Single best decision we ever made was to move to Lawrenceville," says Rodriguez, although he's watched the city change quite a bit. "When we first got here, they didn't have liquor by the drink," he says. "Then things started to change. Restaurants came in. Our dear friends at Local Republic expanded – they have a second restaurant now, Strange Taco. You can come downtown and there's virtually something for you to see at the Aurora Theatre every night of the week – except Mondays!" (That's the traditional "dark" day for theaters.)
The theater offers classes and camps for kids and hosts student programming for Georgia Gwinnett College. The new facility will have classroom space for the school's fine arts program. There's also an apprentice company where new graduates spend a year doing paid work at the theater, including understudying roles. That gives more established artists the flexibility to take advantage of Atlanta's TV and movie opportunities by taking a few days away for a shoot without having to entirely give up a role in one of the theater's shows.
What's good for the theater is good for the city, and vice versa. As Lawrenceville brings density downtown in a big way with its South Lawn and City View projects, "we see the arts and performing arts being a major component [of our downtown] 10 years from now," says City Manager Chuck Warbington. The theater even has a prominent place in the city's tagline: "Heart, Art, Smart." Now that's some serious star billing. – Kenna Simmons