At Issue: Tarriff Anxiety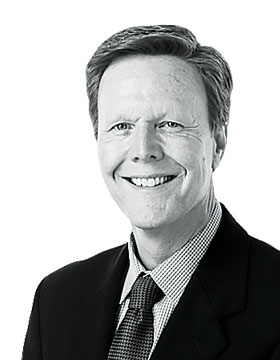 Georgia politics and industry are becoming embroiled in an issue most didn't see coming: tariffs, and the increasing likelihood of a trade war with some of the country's largest trading partners.
Many remember President Trump's words from the 2016 campaign trail about China, the European Union and unfair trade practices. But few expected tariffs to become a reality and one that would affect them directly. That's not what Republican presidents do.
But this is no ordinary president. Donald Trump is convinced that America's economic competitors, even longtime allies, will not renegotiate trade agreements seriously unless the stakes are serious. His ultimate goal is ambitious: sweeping new bilateral trade agreements that put the U.S. on a stronger footing in world trade.
The Georgia economy, though, is beginning to feel the pressure. Our state, particularly small business and agriculture, is vulnerable to tariffs imposed by our trade partners in response to President Trump's tariffs. Earlier this year, citing national security concerns, the president imposed a 25 percent tariff on China's steel imports and 10 percent on aluminum. This was expanded to include European Union countries and Canada.
In Georgia, this has already led to price increases for industries and products related to home construction, heating and air, auto manufacturing, the soft drink and alcoholic beverage industry and related businesses. These costs then get passed along to expenses associated with trucking, warehousing, logistics and transportation.
Currently, American agriculture has a trade surplus with China. But Chinese tariffs on American agricultural products could lead to loss of exports and a tighter market, especially for some crucial Georgia products such as pecans and sorghum. Agricultural suppliers in South America and the European Union could then become more attractive to Chinese buyers, eroding American market share.
China has also threatened tariffs on fruit, corn, wheat, soybeans, cotton, pork, beef and tobacco. According to the University of Georgia's Center for Agribusiness and Economic Development, Georgia's food production and related industries in 2016 represented more than $73 billion in output and more than 383,000 jobs in the state. Naturally, both Gov. Nathan Deal and Georgia Agriculture Commissioner Gary Black have expressed their concern to federal policymakers.
How are Georgia's political leaders dealing with this anxiety? Well, they're nervous but trying not to overreact.
One of President Trump's favorite U.S. senators, Georgia's David Perdue, believes strongly in free trade, but he has expressed confidence in Trump's long-term economic strategy. He will give tariffs a chance to work as long as they are tightly targeted and not overly broad. As a former corporate CEO, he knows better than most how trade works and the potential impact of tariffs, but he is also a frequent critic of China and other U.S. trade partners.
Sen. Johnny Isakson, while supportive of President Trump's overall economic plan, has been more critical of his approach to tariffs, even signing onto a bill that would require Senate approval of tariffs imposed in the name of national security.
The full impact of retaliatory tariffs on Georgia economic goods and services won't be known until crops are harvested and distributed and the construction and transportation industries deal with supply chains and subcontractors. Some economists are not alarmed at all, claiming that the overall impact on American businesses and consumers will be minimal, while serving the larger purpose of a stronger American trade position when all is said and done.
One comfort to Georgians is the role played in federal policy – and the Trump White House – by former Georgia governor and current U.S. Secretary of Agriculture Sonny Perdue. With his business and agricultural background he can speak with authority on the issues, and he has a very good relationship with President Trump.
Sonny Perdue is well aware of the stakes of the tariff policy and what it means to President Trump's overall trade strategy, but also the anxieties it's producing. He's reassured farmers that neither he nor the president will allow farmers to bear the brunt of China's retaliatory tactics.
So while no one can predict how long the current trade standoff will last or how exactly it will unfold for Georgia business and industry, there is reason to be confident.