Georgia wine country recognized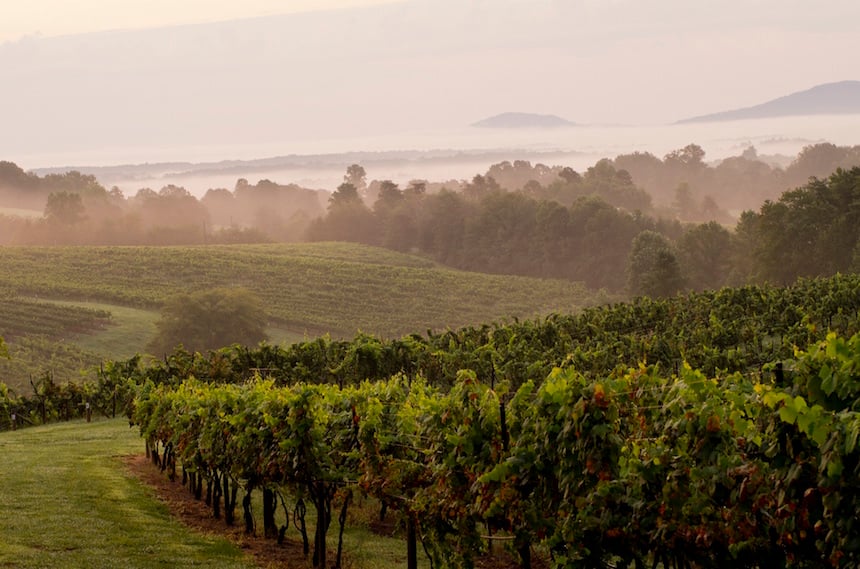 Wineries in Dahlonega, Lumpkin, White and Dawson counties can now officially claim the title of "The Heart of Georgia Wine Country." That's because the U.S. Alcohol and Tobacco Tax and Trade Bureau (TTB) has designated this Dahlonega Plateau as the nation's newest viticultural (grape cultivation for making wine) area. It's Georgia's first regional designation.
What it means is that wineries and consumers can refer to the quality, reputation and other characteristics of wine made from grapes grown in the Dahlonega Plateau much like the way California's Napa Valley wine region is recognized. A wine with the Dahlonega Plateau label must have 85 percent of its grapes grown in the area.
The Dahlonega Plateau name reflects the narrow, northeast-to-southwest plateau in the Georgia Piedmont's northern foothills. It encompasses 133 square miles, including seven wineries and eight commercial vineyards. Among these are: Cavender Creek Vineyards & Winery, Montaluce Winery & Estates, Three Sisters Vineyards and Winery, Wolf Mountain Vineyards & Winery, Kaya Vineyard and Winery, Frogtown Cellars and The Cottage Vineyard & Winery.
To learn about other things that make Dahlonega a special place, check out "Georgia's GEMS" in our latest issue.
Featured photo of Frogtown provided by the Dahlonega-Lumpkin County Chamber & Visitors Bureau
Do you follow us? Find us on Facebook, Twitter and Instagram.