At Issue: Friendly Advice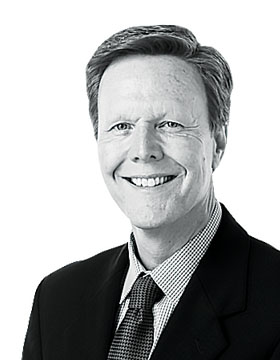 Dear Future Georgia Governor:
Congratulations! I know you had to raise and spend a lot of money to win that election. And the long days and weekends you and your supporters spent making calls, putting up signs, churning out radio and TV ads, and knocking on doors was hard work, but well worth it. Celebrate now, because when January rolls around and the legislature comes back to town, it will be time to get to work. And as a new governor, it will be the beginning of a new era in Georgia politics.
There is a long list of priorities and legislative agenda items that will need your attention – economic development, education, health-related issues, transportation funding and immigration-related issues, just to name a few. Plenty to sink your teeth into. Don't get too distracted too often by politics. Yes, you represent a political party and a political point of view, but you have a state to govern. And this is a critical time in Georgia's development.
Whether or not we get Amazon's second headquarters, Georgia is extremely well situated to take advantage of a bounty of opportunities. Our Amazon bid has helped advertise our economic and policy strengths on a very public stage. That will pay off. The Super Bowl, the World Cup, movie and TV production, the Port of Savannah – we're still the No. 1 state in which to do business. But we have to keep our eyes on the ball and not get drawn into divisive ideological tugs of war that don't solve actual problems, but could slow or halt our state's impressive economic progress.
For example, one hyper-political and controversial issue likely to resurface in the next legislative session is the religious liberty bill. As you know, the bill is known to many as the Religious Freedom Restoration Act, or RFRA, and has become an over-hyped boondoggle of an issue, made wholly unnecessary at the state level due to federal protections for religious liberty. There are many in Georgia – even many conservatives, including this one – who do not support it because it is too reactionary and the potential it holds for discrimination threatens our state's progress on a number of fronts.
For one thing, the Georgia bill, as written, simply isn't needed. The U.S. Supreme Court decision in June in favor of a Colorado baker who refused to bake a cake for the marriage of a same-sex couple because of a religious objection is but one example. Yes, that was a narrowly drawn decision, not a sweeping, precedent-setting case. But it was a win for religious liberty, because the Supreme Court found that the Colorado Civil Rights Commission showed hostility toward the baker based on his religious beliefs. Colorado state law includes sexual orientation as a protected legal class, forcing that particular case into the Colorado courts. Georgia has no such law.
Georgia and many other states have wrestled with this issue for several years. Some supporters of a state-level bill are well-intended and simply want extra, close-to-home protections for religious liberty in the Georgia code. Other supporters of the movement may be, well, not so well-intended. Governor, do not get sucked into this trap.
As Gov. Nathan Deal said when he vetoed the last such bill in 2016, "… as I have examined the protections this bill seeks to provide to religious organizations and people of faith, I can find no examples that any of the things this bill seeks to protect us against have ever occurred in Georgia." He further asserted that "the cases being cited from other states occurred because those states had passed statutes that specifically protected their citizens from adverse actions based on their sexual orientation. Georgia has no such statues." So, such a bill doesn't actually add protections to our lives that are not already there, but it surely has the potential to divide and distract.
A state of Georgia version of a religious liberty bill that simply mirrors the wording of the 1993 federal RFRA Act could be broadly acceptable, but so far, that is not what has been offered by the state legislature. Georgians are a warm and fair-minded bunch. I'm sure we can get this right.
Best wishes, governor. And good luck in your new position.