Economy: Island Impact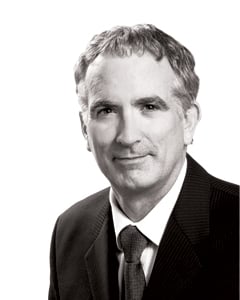 We're in the heat of summer this month, which makes it a great time to head to the coast. This annual mass holiday migration does more than provide respite for the overworked; it also generates significant, sustainable, annual economic impacts for Jekyll Island, Glynn County and the state of Georgia.
On behalf of the Jekyll Island Authority (JIA), I recently nailed down those numbers. By my estimate, the annual economic impact of Jekyll Island on Glynn County in 2016 was $700 million in sales and 7,170 full- and part-time jobs, which represent 15 percent of all jobs that exist in Glynn County.
About 75 percent of the positions are direct jobs that exist at places where visitors and others spend their monies. The remaining 25 percent exist due to the multiplier effect – employment created when the initial money received by hotels, restaurants and retailers gets respent locally. For example, when a visitor spends $100 at a hotel, that $100 directly supports jobs at that hotel, but it also supports jobs in local businesses where the hotel buys its supplies and the hotel's employees spend their paychecks. On average, every dollar of initial spending generates an additional 40 cents for Glynn County's economy.
Eighty-four percent of spending on Jekyll Island comes from short-stay visitors; 10 percent from permanent residents; 4 percent from homeowners who do not reside on Jekyll; 2 percent from daytrippers; and 1 percent from visitors who stay more than 30 days, but are not permanent residents (for example, snowbirds).
It is not surprising to find that accommodations and food services businesses account for more than half (57 percent) of the total employment impact. Services industries, including government, account for 22 percent. Retailers and wholesalers account for 9 percent. Transportation and warehousing businesses, 6 percent; finance, insurance and real estate firms, 4 percent; and the remaining 2 percent of jobs are distributed over a wide range of industries.
In 2016, the JIA issued 442,634 daily/weekly passes, which represent the number of unique gate crossings by paying parties. In addition, there were 134,406 re-entry passes. Annual passes are also issued.
A survey of visitors shows the average party size is three persons. Thus, 1.3 million persons entered Jekyll Island with daily/weekly passes. On average, the survey shows each non-resident daytripper spent $47 in Glynn County, for a total of almost $12 million that year.
Non-residents account for 99 percent of short-stay visitors, who stay, on average, for 5 days and spend about $110 per day. Compared to some other economic impact studies, $110 per day may seem like a low average daily spending amount, but it is consistent with Jekyll Island's mission to be an affordable destination. Collectively, non-resident short-stay visitors spent $429 million in Glynn County in 2016.
In 2016, there were 380 long-stay visitor parties, who on average spent 6.8 percent of their annual income in Glynn County. In addition, the average income for long-stay visitors is $101,923. Collectively, long-stay visitors spent $2.6 million.
Permanent residents occupy 268 homes on Jekyll Island, and the Selig Center estimates that the average income of resident households is about $130,000. The total income of 268 resident households therefore is about $35 million, which represents the economic impact of initial spending.
There are 575 homeowners who do not reside on Jekyll Island, including 260 second-homeowners and 315 rental property owners. The average homeowner who does not reside on Jekyll spent about $39,000 in Glynn County, representing 18 percent of their average income.
That seems very reasonable given that the average homeowner for whom Jekyll Island was not their primary residence spent approximately 90 days, or 25 percent of the year, on the island. Collectively, non-resident homeowners spent about $23 million in Glynn County.
It all adds up to tiny Jekyll Island's economic impact contributing mightily to Glynn County and the state. So grab your beach towel and stake out your place in the sand – and at the hotels, restaurants and shops – on Jekyll this summer.