At Issue: Welcome News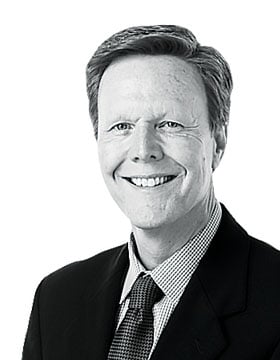 I've lived in Cobb County for 30 years. That makes me something of an expert when it comes to bad traffic. I know how to time my departure and arrival, the best back roads to take and when to avoid or trust certain highways. But it's a lot of work. And unnecessary stress. I actually don't have it as bad as many of my friends and neighbors, some of whom spend hours and hours in traffic each week.
I grew up in Atlanta and have spent most of my life here. But I've lived in other cities and have visited many. I love Atlanta and never want to leave. But we have two main weaknesses as I see it. No. 1, we're not on a major body of water; and No. 2, we have some of the worst traffic and roadway problems in the developed world.
That's obviously bad for economic development. When it comes to hellish traffic, we've whistled past the graveyard for too long, relying on Hartsfield-Jackson Atlanta International Airport's reputation, along with the state's relatively low taxes and right-to-work laws. Amazon or no Amazon, 21st-century companies and the sought-after skilled employees that come with them increasingly want transit options. Who can blame them?
Nightmarish traffic is also bad for quality-of-life measures. There can be no doubt that the stress and frustration of choking on traffic takes a daily toll on people's lives. I work with a lot of millennials and younger people here in Georgia and around the country. A growing number don't even want a car. They want to hop on a train, ride down to Buckhead or Poncey Highlands, and ride back to their home neighborhood. Right now they're using Uber for that, but it gets pricey.
Well, it's a couple of decades later than it should have been, but help could be on the way. I knew something was happening in January 2017. I was at the Georgia Chamber's annual Eggs and Issues Breakfast. One of the featured speakers was Georgia House Speaker David Ralston, whose district is in the far north mountain gem of Blue Ridge.
The main takeaway from his remarks? That it was high time the state took some decisive action on mass transit in Metro Atlanta before it was too late. I think a lot of light bulbs went off in that audience. Did I mention that Speaker Ralston is from the mountain town of Blue Ridge?
Over the last year, some folks in the state legislature got to work. (Stop smirking!) This year, the General Assembly overwhelmingly passed, and Gov. Deal signed, House Bill 930, which creates the Atlanta-region Transit Link Authority, or ATL.
Georgia had been one of the few states in the country that didn't provide some form of regular funding for transit. But that will now change, as this legislation, shepherded through the legislature by Rep. Kevin Tanner of Dawsonville, can provide bonds from the state for transit expansion.
More importantly, it allows 13 Metro Atlanta counties to come together and coordinate new mass transit operations. Under the law, these counties, including my beloved Cobb, can ask voters to approve a sales tax of up to 1 cent that would go to some combination of light rail, dedicated express bus service or other regional rail networks.
Now Cobb being Cobb, we are going to make this as difficult on ourselves as we possibly can. Opposition to any form of mass transit in Cobb is still a political reality, especially in the northern half of the county. So the law allows the possibility of only certain parts of the county participating in regional transit options, depending on how the funding mechanisms are introduced. That could mean a limited cooperation with MARTA or the creation of a separate regional transit entity.
To its credit, Cobb County is reaching out to residents for their input through a survey and transit study. With significant opposition to any form of mass transit expected, the most likely outcome, and probably the best option, will be to allow a special transportation district that would serve only those areas in the county that want transit. And crucially, it will be only those areas of Cobb that will pay a special use tax to fund it.
It is past time for Cobb, and the other metro counties as well, to take steps to alleviate the stranglehold that traffic has on all of our lives. It will take time, and it will take money. But the cost of doing nothing would simply be too high.