Summer in the Water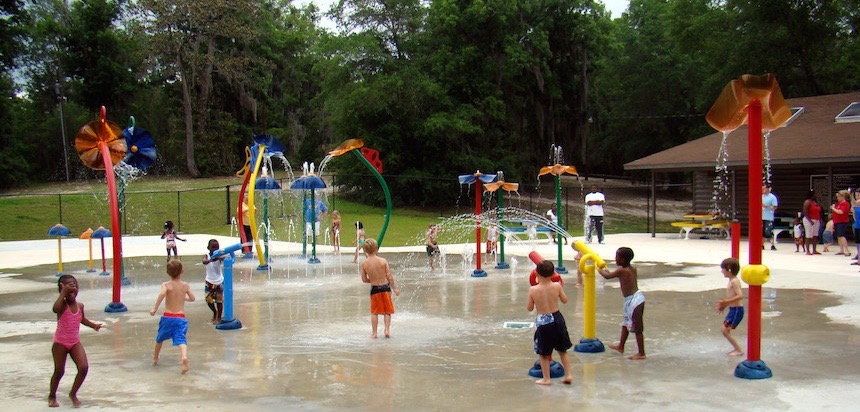 Hot weather's here, school is out and the cooling waters of Georgia beckon. From the lakes and rivers in North Georgia to the coast and the swamp in the South, the state is rich in ways to have fun outside while staying cool.
Georgia's state parks – more than 60 of them – offer refreshing activities for people of all ages. Paddlers can join the Park Paddlers Club, and with a canoe, kayak or paddleboard, paddle 24 miles of water trails in six parks to get a t-shirt. Other parks also offer paddling. Check out the complete list.
Or, maybe you're old school – needing no more equipment than a bathing suit. A number of state parks offer a trip to the beach without heading for the coast. Check out the beaches at parks including Red Top Mountain, Hard Labor Creek or Tugaloo. Or if you prefer a cement pond, head to F.D. Roosevelt, High Falls, Little Ocmulgee or Victoria Bryant state parks. Find more swimming sites at GaStateParks.org/Swimming.
Fishing and boating are also high on Georgian's list of water sports. The state parks offer a full list of fishing holes and boat ramps, many with equipment and boat rentals.
For more ways to keep cool this summer, see "Take it Easy," a look at the Okefenokee Swamp, Lake Lanier Islands and Georgia's Water Trails; plus whitewater rafting in Columbus; and dolphin cruises at Jekyll Island, all in the June issue of Georgia Trend.
Featured photo: Little Ocmulgee State Park Splash Pad
Photos courtesy of Georgia Department of Natural Resources