At Issue: Policy Partisanship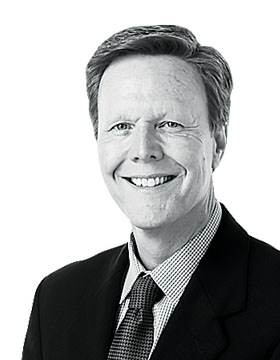 Anyone who consumes news in Georgia or is involved in politics or policy is likely familiar with two of the state's most active and most often-quoted policy analysis organizations, or think tanks. Conveniently, one is conservative and one is liberal.
Representing the political right is the Georgia Public Policy Foundation (GPPF), helmed by former The Atlanta Journal-Constitution opinion columnist Kyle Wingfield and longtime public policy guru Benita Dodd. On the political left, there is the Georgia Budget and Policy Institute (GBPI), directed by research and policy stalwart Taifa Smith Butler.
Both organizations present research and analysis to advocate for certain policies and influence legislators, executive branch officials and the state's news outlets. The track record of both is quite good. However, there are some key differences in how they are constructed, how they communicate and how they are perceived and presented by our news media.
The GPPF takes a comprehensive approach to analysis and advocacy, focusing on policies dear to the hearts of conservatives and libertarians, including criminal justice, education, transportation and welfare reform. The GBPI focuses primarily on state budget and tax and spending policies. It also has a strong interest in healthcare and education issues.
The GBPI has a staff of 12 analysts and researchers, plus an 18-member board. In essence, they are number crunchers, churning out reports on state programs, economic data and select initiatives, and delivering research in support of liberal, big-government policy initiatives.
The GPPF has a staff of two, an eight-member board and makes use of 15 senior fellows – researchers and regional experts. The GPPF works closely with other state and national policy centers, such as the American Enterprise Institute, the Tax Foundation and the CATO Institute. This gives them rich sources of research and a powerful group of alliances that are helpful in lobbying for conservative causes.
The GPPF and the GBPI are 501(c)(3) nonprofits, so by law they must characterize themselves as independent and nonpartisan. They are careful to meet these legal requirements. But in practice, they are decidedly partisan, or at least, ideological. The GPPF is the think tank of choice for Republicans, and the GBPI is a source of research for Democrats.
But the casual consumer of news and information wouldn't necessarily know that. The GPPF identifies as nonpartisan, yet they are openly and proudly conservative. The culture surrounding the GBPI is a little different. They identify as nonpartisan, but they want to be seen as nonaligned and nonpolitical, though the evidence strongly indicates otherwise. They focus on the hard numbers of their data collection and analyses, yet their policy recommendations are reliably left wing.
This misalignment of perception and reality is sometimes exacerbated through news coverage. Georgia media organizations that cover state and local politics generally do a good job. But in some cases the reporting is incomplete or misleading. The GPPF is labeled conservative, Libertarian or right-of-center 100 percent of the time.
When it comes to labeling the GPBI as liberal or left leaning, it depends on who is doing the reporting. I found that news sources label them accurately a little more than half the time. Within one news organization, a reporter labels them left leaning in every story. This person's colleague most often refers to them as nonpartisan.
Any doubts about the left-leaning nature of the GBPI are quickly put to rest when perusing their affiliations and supporters. For example, the Management Center, self-identified as "social justice advocates" who fight for progressive social change, lists the GBPI as a client. The GBPI is also part of a nine-state pact working with the left-wing Center for Budget and Policy Priorities (CBPP) on a program to "refocus the public conversation" about the immigration debate in America.
The Carnegie Corp. refers to GPBI and CBBP as the "foot soldiers of the footnotes" in efforts to bring progressive policies to the fore on issues such as immigration and healthcare. The GBPI has benefited from funding sources, including the CPPB, that are tied to liberal Hungarian billionaire George Soros. None of these are crimes. The GBPI does quality work and is respected for its research.
Both the GBPI and the GPPF deserve to be heard. But the public deserves to know the whole truth about organizations that seek to influence policy in Georgia.