Helping neighbors in need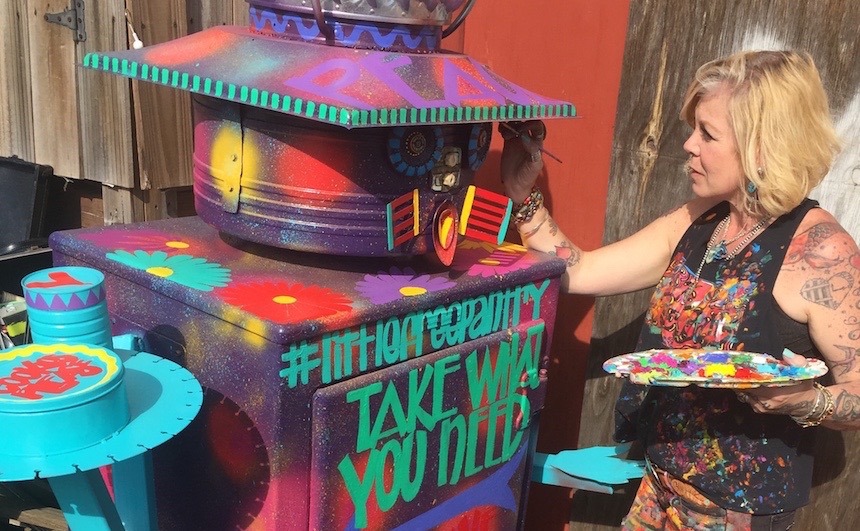 Downtown Woodstock has taken a novel approach to help address food insecurity in its community. Following the recent renovation of the Woodstock Visitors Center, the city teamed up with local artists Deidra Smith and Darrell Reddy to transform a leftover 1930s refrigerator into a Little Free Pantry. Modeled on the popular Little Free Library® concept, the Little Free Pantry project asks community members to stock the refrigerator with nonperishable food that those in need can take.
The artists transformed the antique refrigerator into an eye-popping, functional piece of public art behind the visitors center. The instructions painted on the front, "Take what you need – Leave what you can," encourage stocking the pantry and sharing its bounty. Suggested food items include dry cereal, granola bars, packaged dried fruits and nuts, bottled water and snack crackers. In addition, the hope is the pantry will also serve as a donation point for items children may need in their summer activities, such as indoor art supplies, sunscreen, first aid supplies and sidewalk chalk.
Artist Deidra Smith puts the finishing touches on Woodstock's Little Free Pantry. Photo provided by the city of Woodstock.