Economy: Firm Foundation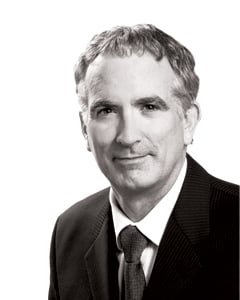 On an annual average basis, the Albany area will see 1.5 percent job growth in 2018, which will build on the gains posted in 2016 and 2017. After more than a decade of year-to-year job losses – or little change in overall employment – three consecutive years of significant job growth marks a major improvement in local economic conditions.
Compared to the state, Albany's economy is more dependent on government, retail and healthcare, and less dependent on information, manufacturing and professional and business services. Within manufacturing, Albany is focused on the production of nondurable goods. Sales of nondurable goods tend to be less cyclical than sales of durable goods. Consequently, activity in Albany's manufacturing sector should be relatively stable.
Compared to the nation, Albany's economy is more dependent on domestic than export markets and therefore does not face much direct exposure to a trade war or a retreat from globalization. Albany's strengths include low business and living costs and low economic volatility. The area's weaknesses include few high-tech jobs, low per capita incomes, weak demographic trends and drops in enrollment at Albany State University.
One economic stabilizer for Albany is that much of the area's manufacturing base produces basic consumer staples, which households continue to buy. Procter and Gamble, Miller Brewing, Mars and Tyson Foods are good examples. Indeed, manufacturing employment is holding steady at about 4,200 jobs.
As economic conditions continue to improve, Albany will capitalize on its assets, including a low cost of living and doing business, an excellent telecommunications infrastructure, good four-lane highway access, the Marine Corps Logistics Base (MCLB) and a reputation as a good place to live and raise a family.
The area's economy is slowly transforming itself, moving away from traditional manufacturing and government toward private-sector service-providing industries. For example, the healthcare industry will be a primary driver of job growth in 2018. In 2017, regulators approved a Certificate of Need application to build a new hospital north of the city – the Lee County Medical Center – which could support several hundred jobs.
But the MSA's sub-par population growth as well as Georgia's non-participation in the expansion of Medicaid limits the prospects for this industry's growth. To prosper, Albany's healthcare industry will have to pull more patients from surrounding areas.
As consumer spending expands, Albany will benefit from its role as a regional retail-wholesale-distribution center. Albany also will continue to fare well in its traditional role as a support center for agriculture. Of course, dependence on agriculture does expose the regional economy to the ups and downs of commodity markets as well as shifts in federal farm policies.
Redevelopment along the Flint River adds to Albany's charm and potential to benefit from tourism and retiree-based development. The leisure and hospitality industry should do well in 2018. The Rails to Trails project and the new Southwest Georgia Regional Airport terminal will help the tourism industry.
Due to the presence of the MCLB, Albany is especially dependent on federal jobs. Because Department of Defense spending will probably increase in 2018, the immediate prospects for the MCLB are excellent. In addition, pay raises for troops are expected. Future problems with the federal budget are looming, however, which is a long-term risk for the area's economy.
Albany's government dependence is not limited to federal spending. State and local governments account for above-average proportions of local earnings. Public restructuring at all levels of government therefore could be problematic for Albany's long-term growth.
Another problem is that the area's population and labor force have been declining for many years. In addition, compared to the Georgia average, Albany has relatively fewer people within the 25-to-49 age bracket, typically the most productive years professionally.
Outmigration weighs very heavily on the area's prospects for economic growth, partially because the Albany MSA has very few high-tech jobs. On the plus side, it appears that Albany's population and labor force stabilized in 2016-17 and that will likely persist through 2018.
Home prices are recovering much more slowly in Albany than at either the state or national levels, reflecting the outmigration and a paucity of household formation.
Weighing the pros and cons, Albany appears to be building a firm foundation for future employment and growth.