At Issue: Promise and Peril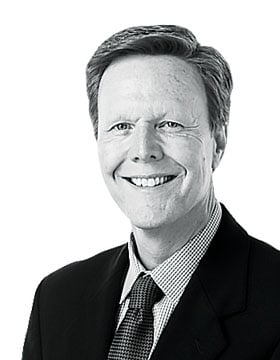 Until the Atlanta Falcons make everyone's dreams come true and play in the Super Bowl next February in Mercedes-Benz Stadium, the most excitement around these parts is Georgia politics. The statewide party primaries are upon us, so we have a lot of nervous candidates and some excited political reporters.
On May 22, Republicans and Democrats will choose party nominees for statewide executive offices, the Georgia legislature and the U.S. House. This year, there is no U.S. Senate seat up for grabs, so the marquis race is the open seat for governor.
On the Republican side, the frontrunner is Lt. Gov. Casey Cagle. He's polling in the mid-to-high 30s, trailed in the teens or single digits by some combination of Georgia Secretary of State Brian Kemp, former state Sen. Hunter Hill, businessman Clay Tippins, state Sen. Michael Williams, restaurant owner Eddie Hayes and author Marc Urbach.
Cagle has an edge in money, manpower and endorsements. The looming question, of course, is can Cagle achieve a kill shot by winning a majority and avoiding a runoff? Not likely.
The next question then, is what would a GOP runoff look like? On primary night, it will be important for Cagle to seem like Mr. Inevitable. He can achieve this by finishing with more than 40 percent of the vote.
In this scenario, it's hard to see any of his opponents, absent some sort of Cagle collapse, picking up enough ground to beat him in the July runoff. On the other hand, if Cagle finishes at 40 percent or below, a competitive runoff becomes more likely.
So let's handicap the field. If Kemp finishes in second place and earns a spot in the runoff, he'll be hard pressed to come back and beat Cagle in July. Kemp can raise money and is well-liked by many, but he has a vulnerable record, including questions about his handling of voter data security breaches and being named a defendant in a lawsuit over voter purges.
Cagle would likely prevail. However, if either Hill or Tippins manages to come in second on primary night and earn a spot in the runoff, the Cagle campaign could be a little nervous. Cagle would still be favored, but an outsider campaign against a longtime legislator and sitting lieutenant governor could get very interesting in a year like 2018.
In many ways, the Democratic primary is the more captivating of the two contests. Even with differences in style, tenor and approach, the five major Republican candidates are very similar in terms of politics, outlook and policy agendas. But on the Democratic side, Stacey Abrams and Stacey Evans hold very different views of the state of the Georgia Democratic Party, where it is headed, and what and who it should represent.
Abrams, former state House minority leader, believes Peach State Democrats should focus on progressive policies. She can win in November by cultivating and mobilizing the state's growing proportion of non-white voters. In this way, Abrams mirrors many state-level Democrats around the country who feel marginalized by national party leadership and advocate a take-no-prisoners march to the left.
Former state Rep. Stacey Evans, by contrast, believes in many of those progressive causes, yet advocates rebuilding and rebranding the Georgia Democratic Party largely in the mold of what it used to be when the party controlled state politics – a coalition of minorities, progressives and moderate white voters. No surprise then, that Evans has been endorsed by the likes of former Gov. Roy Barnes, the last Democratic governor of Georgia, who came to power in 1998 in the waning days of that coalition. Forgive Georgia Democrats then, if they feel like they are at something of a crossroads. The two Staceys would take the party in pretty different directions.
Just looking at the numbers – for example, the fact that non-whites are a significant majority of Democratic primary voters in Georgia – one would have to think that Abrams has a numerical advantage over Evans. And yet, talking to Georgia Republicans, off the record, one gets the feeling that they would rather face Abrams than Evans in November.
Presumably, their reasoning is that Evans would be much more likely than Abrams to appeal to a broader cross-section of Georgia general election voters, particularly if there is an anti-Trump wave out there. But if Abrams is denied the nomination, will minority voters stay home in droves on election day?
It's a tough call. Instead, I'll take the Falcons over the Steelers in Super Bowl LIII.