Brookhaven receives Corporate Champion Award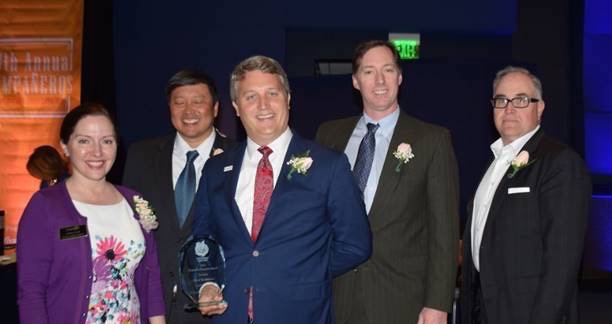 The Latin American Association (LAA), which represents Georgia's Latino issues, presented the city of Brookhaven with the Corporate Champion Award at the 29th Annual Compañeros Award Luncheon. Brookhaven received the award for its support of the Latino community and for promotion of diversity and immigrant inclusion.
Pictured receiving the Corporate Champion Award are, from left, District 1 Councilmember Linley Jones, District 2 Councilmember John Park, Brookhaven Mayor John Ernst, District 3 Councilmember Bates Mattison and Brookhaven City Manager Christian Sigman.
Photo provided by the city of Brookhaven.