The Ray receives additional funding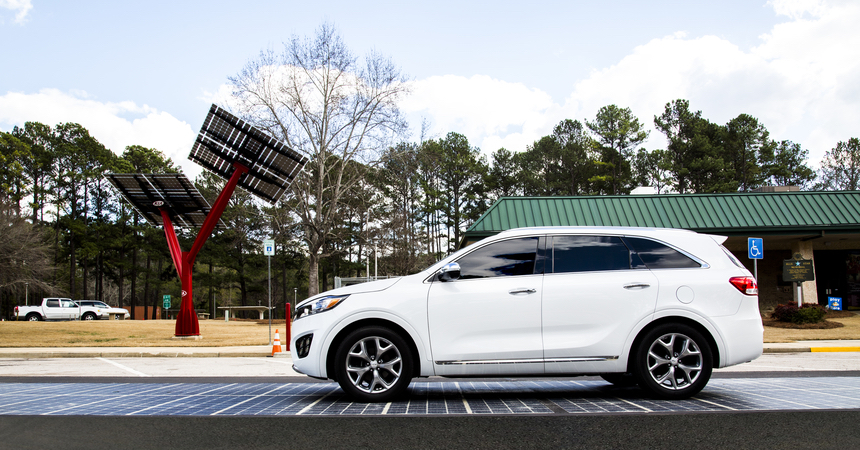 The Ray C. Anderson Foundation will grant an additional $2 million to The Ray over the next two years for research, pilot projects and innovative technologies that have the potential to shape transportation infrastructure. The foundation carries on the legacy of Ray C. Anderson, founder and former chair of Interface Inc., a flooring company committed to sustainability.
The Ray is one of the foundation's key funding initiatives, which began with the naming of an 18-mile corridor in West Georgia, along I-85, as the Ray C. Anderson Memorial Highway. Along this corridor, The Ray is working to build a model for regenerative transportation. Previously, the foundation awarded grants of approximately $2.5 million to pursue this goal.
Current projects The Ray is pursuing include:
Solar quick-chargers for electric vehicles between Atlanta and Montgomery, Ala.
A 7,000-square-foot pollinator garden along the highway and at the visitor center in partnership with Troup County High School.
Installation of the first publicly accessible, drivable solar road outside of France.
Research on the benefits of solar noise barriers on highways.
A pilot project to study growing perennial wheat on tracts of land next to highways to reduce erosion and carbon production.
Bioswales of native grasses along highways to capture pollutants and slow water movements after rainstorms.
A right-of-way solar project in collaboration with the Georgia Public Service Commission and the Georgia Department of Transportation for renewable energy generation.
Look for other transportation infrastructure initiatives in this month's feature "Transit Trends" and in our April issue.
Photo provided by The Ray. Its technologies are available to the public and many can be found at the Georgia Visitor Information Center at Exit 1 on I-85.