Honoring Macon's music pioneers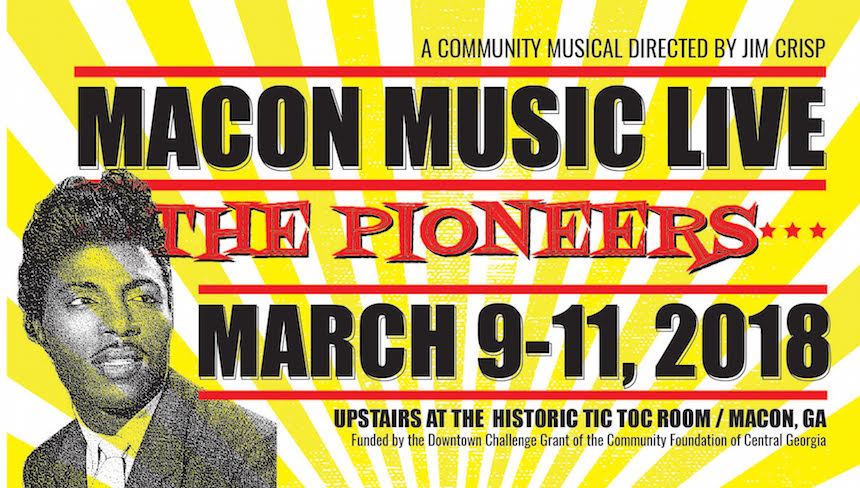 The first musical honoring Macon's music history will debut March 9. Local musicians and actors will perform Macon Music Live: The Pioneers upstairs at the Tic Toc Room, a restaurant with ties to Little Richard. A grant from the Community Foundation of Central Georgia funded the production, which was created through the partnership of Theatre Macon, Rock Candy Tours and The 11th Hour, a culture and entertainment publication.
In three acts, the musical covers nearly 50 years of iconic southern musicians, including Lucille Hegamin, Little Richard, Otis Redding, James Brown and The Allman Brothers Band, along with industry notables Charles Douglass, Hamp Swain and Phil and Alan Walden. Show times are 7 p.m. on March 9 and 10, and 2 p.m. on March 11. Tickets are available at https://www.eventbrite.com/e/macon-music-live-the-pioneers-tickets-43135875565.
Learn more about what's going on in Macon-Bibb County in this month's Georgia Trend feature, "Coming of Age."