Economy: Athens' Upside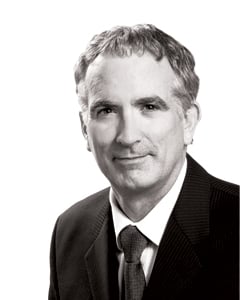 The 2018 economic outlook for Athens is good. Its economic structure tilts toward higher education and healthcare, and these major industries will do well.
Athens' economy does not depend heavily on inherently cyclical industries such as manufacturing, construction, or transportation and logistics. It also is not very dependent on exports and therefore is not overly vulnerable to either foreign competition or trade shocks.
Consequently, Athens' economy tends not to overheat during the good times and not to tank during the bad times. Its structure makes the area a very comfortable place to live, work and do business.
Cuts in the state's appropriations for higher education typically lag the business cycle, which helps to even out economic activity in Athens over the course of all but the most exaggerated business cycles. The upshot is economic stability for the area.
Looking forward, employment will increase by 1.5 percent this year – about 1,400 jobs. Due to increasing revenue collections, state appropriations for higher education will increase slightly in FY 2019, which bodes well for University of Georgia's (UGA) and in turn Athens' short-term economic prospects.
Athens will also benefit from area-specific factors: Voxpro will create more than 500 technical support jobs at a new high-tech call center. Zaxby's plans to build a large corporate campus in neighboring Oconee County to support the growth of its franchise business. Over the next 10 to 15 years, the fast-food chain expects to create hundreds of jobs at the site. And Caterpillar, manufacturer of construction and mining equipment and diesel and gas engines that opened a facility in the area in 2013, will continue to support the local economy.
The outlook for healthcare services is excellent. Piedmont Healthcare's acquisition of Athens Regional Medical Center (ARMC) improves the latter's balance sheet, thereby enhancing prospects for expansion. Piedmont Athens Regional Medical Center, as ARMC is now called, has six nationally ranked specialties, the highest number earned by any Georgia hospital outside Atlanta or Savannah. In addition, St. Mary's hospital was recently designated Georgia's large hospital of the year. Athens will benefit from its role as the regional medical service center for northeast Georgia.
The establishment of a medical school at UGA in partnership with Augusta University will help Athens' healthcare providers expand into rural and exurban areas where the population skews older. The Augusta University/University of Georgia Medical Partnership will encourage further development of clinical healthcare and biomedicine.
The establishment of UGA's College of Engineering in 2012 contributes directly to the region's growth through its operating budget, its personnel budget and student spending. It also enhances entrepreneurial development and helps Athens recruit high-tech companies and venture capital, boosting the region's economic development aims. Similarly, Athens' potential for high-tech development is enhanced by UGA's Computer Science Program, which is one of the fastest-growing majors on campus. Athens Technical College also has very strong technology programs.
The region will benefit from recent and planned activities by many of its existing employers. High-tech employment is expanding, and a cluster of biotechnology industries with links to UGA is gradually developing critical mass, boosting prospects for additional growth of the life-sciences employment in Athens.
The new Hyatt Place hotel attached to The Classic Center should attract more high-end business meetings and special events. More exhibit space at The Classic Center helps Athens attract larger conventions and trade shows.
Upgrades to UGA's Georgia Center for Continuing Education and Hotel will make it a more attractive place to host academic meetings and conferences. The growth of the hospitality industry also reflects Athens' successful development as a regional entertainment center, especially with its music and dining scene, college sports, downtown shopping, and many cultural events and attractions.
Homebuilders' prospects look good. Since early 2013, home prices have been on the upswing – at the end of 2017, the area's home prices surpassed their pre-Great Recession level by 7 percent. Of course, cumulative inflation over that same period was 22 percent. Therefore, home prices are not actually that high.
What is the bottom line for Athens? With top-notch higher education and healthcare along with new and expanding businesses, the immediate prospects are very good.