Sending Extra Special People to camp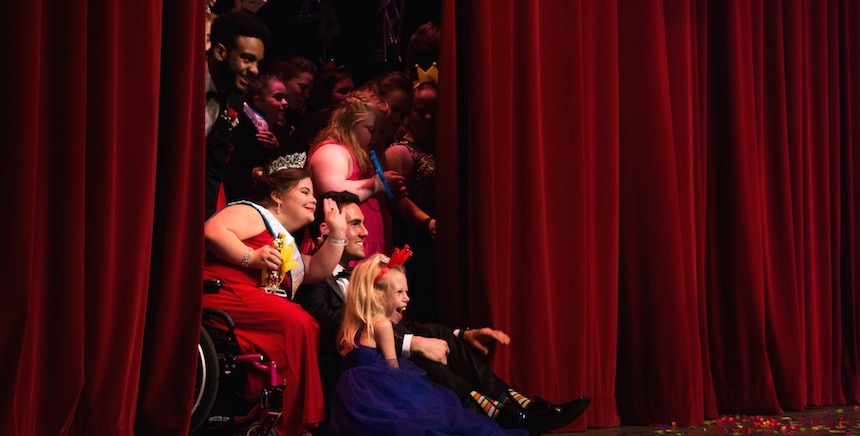 Extra Special People (ESP), a Watkinsville-based nonprofit for children with special needs in Northeast Georgia, recently exceeded its fundraising goal, receiving $300,000 to help send 1,000 children of all abilities to summer camp. The donations were celebrated at ESP's annual Big Hearts event where 3,000 guests packed a sold-out Classic Center in Athens.
With support from donors, sponsors and foundations, ESP is planning the first-ever fully-accessible overnight camp for special needs children. Camp Hooray is being built on a 70-acre site in Jefferson and is scheduled to open in 2020. There, the children will enjoy a variety of activities, including rock climbing, zip lining and skyline walks. The vision is for children of all abilities to be able to experience summer camp without limitations.
Photo from ESP's Big Hearts event provided by ESP. Pictured from top to bottom: Tyler Simmons, Amelia Hanks, Emily White, Aaron Murray and Avery Elrod.