Miller Theater's glory restored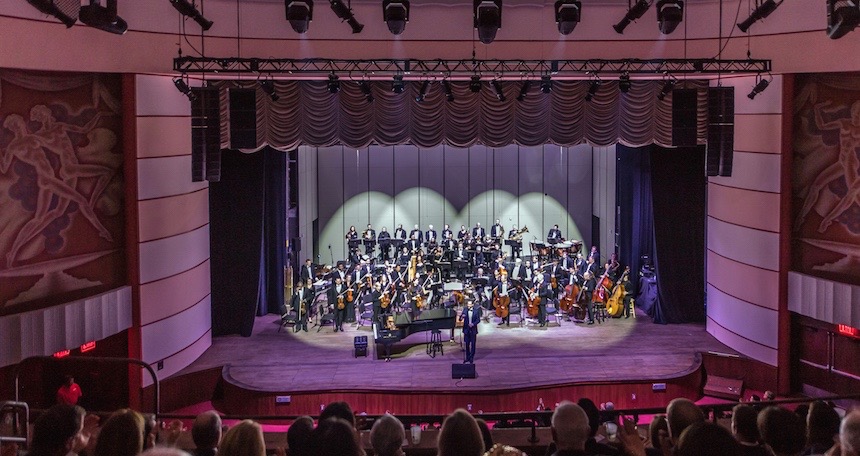 Augusta's Miller Theater recently reopened in rejuvenated splendor with a sold-out inaugural performance by Symphony Orchestra Augusta. The 1,300-seat Art Moderne theater was originally built as a movie palace in 1940 and over the years its Italian marble terrazzo, black walnut millwork, hand-painted murals and stage framed by fluted columns also hosted musical events and ballets. In the early 2000s, the theater fell into disrepair and was rescued by Augusta philanthropist Peter Knox IV, who bought it and donated it to Symphony Orchestra Augusta. Following a $23-million capital campaign that included private, corporate and foundation donations; Special Purpose Local Option Sales Tax (SPLOST) funding; and state and federal tax incentives, renovations on the theater were completed by the beginning of this year.
The Miller Theater is now the first permanent home for the 63-year-old Symphony Orchestra Augusta, which will hold approximately 10 symphonic and pops concerts there this season. In addition, the theater has 70 events scheduled, including rock and family shows, comedy acts and community fundraisers.
Photo provided by Symphony Orchestra Augusta.