Georgia's art museums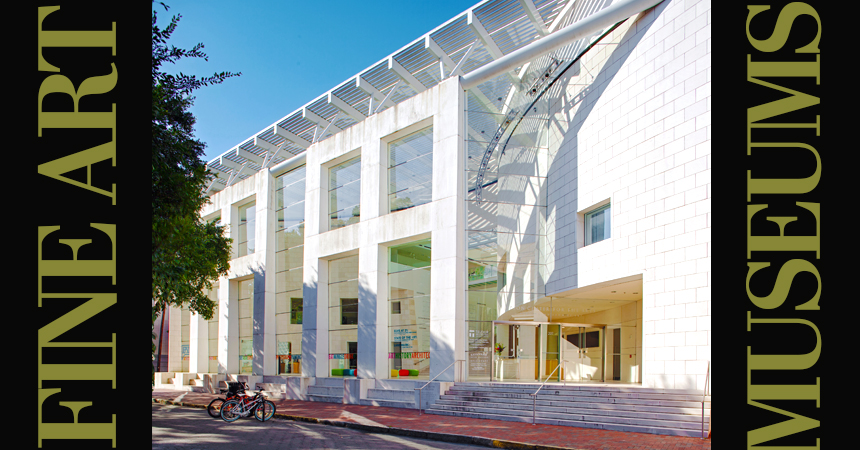 It's winter in Georgia, which makes it a great time of year to spend an afternoon in an art museum. And the state has a number of world-class museums to appeal to a wide variety of tastes.
Telfair Museums, Savannah
The Telfair Museums house a large and varied collection in three buildings: Telfair Academy, the original museum building; the Owens-Thomas House, now a historic home museum; and the state-of-the-art (pun intended) Jepson Center for the Arts, a contemporary space in oh-so-historic Savannah, for traveling exhibitions and the museum's modern works.
"One of the easiest ways to talk about our place, is that we are the oldest art museum in Georgia," says Lisa Grove, director and CEO. "We're the oldest art museum in the south. We provide three centuries of art, history and architecture."
The museum's name comes from the Telfair family. Mary Telfair, the last survivor, gave her family home to the Georgia Historical Society for an art museum in 1875.
"She was a woman ahead of her time," Grove says. "We … believe it is one of the first museums in the country founded by a woman. She got this idea for a museum – these just didn't exist in America yet – museums were things you went to go visit in Europe. So the Telfair, when she put this in her will to create this, was the same time that the Metropolitan Museum in New York was being founded [1870] and the Museum [of Fine Arts] in Boston was being founded [1876]. It gives a really neat story about Georgia and Savannah's place in the country at the time."
Morris Museum of Art, Augusta
The Morris Museum, which houses a large collection of Southern art, opened in 1992. It came about when Marietta resident Bob Coggins, who was looking to sell part of his collection of paintings and works on paper, connected with Billy Morris, Augusta native, who had plans for a new art museum in his hometown.
"So Billy wound up with this collection that also happened to give the museum its purpose and underlying vision, which is to interpret and present the work of the American South," says Kevin Grogan, director and curator at the Morris.
Check out the Morris' upcoming exhibition, Augusta Collects Southern Art, with works drawn from the collections of locals. It runs Feb. 3 through April 29.
Learn more about these and other fine art museums in Georgia in this month's feature State of the Art. Or visit one of Georgia's art museums:
Albany Museum of Art, Albany
Atlanta Contemporary, Atlanta
Booth Western Art Museum, Cartersville
Columbus Museum, Columbus
Georgia Museum of Art, Athens
Gertrude Herbert Institute of Art, Augusta
High Museum of Art, Atlanta
Madison Museum of Fine Art, Madison
Marietta/Cobb Museum of Art, Marietta
Michael C. Carlos Museum, Emory University, Atlanta
Morris Museum of Art, Augusta
Museum of Arts and Sciences, Macon
Museum of Contemporary Art of Georgia, Atlanta
Museum of Design Atlanta, Atlanta
Oglethorpe University Museum of Art, Atlanta
Savannah College of Art & Design Museum of Art, Savannah
Spelman College Museum of Fine Art, Atlanta
Telfair Museums, Savannah
Tubman Museum, Macon
Zuckerman Museum of Art, Kennesaw State University, Kennesaw
Photos of the Telfair Museums in Savannah courtesy of the Telfair Museums; photo of the Morris Museum courtesy of Brent Cline; and photos of the High Museum courtesy of Catmax Photography