Dudes and dogs unite for causes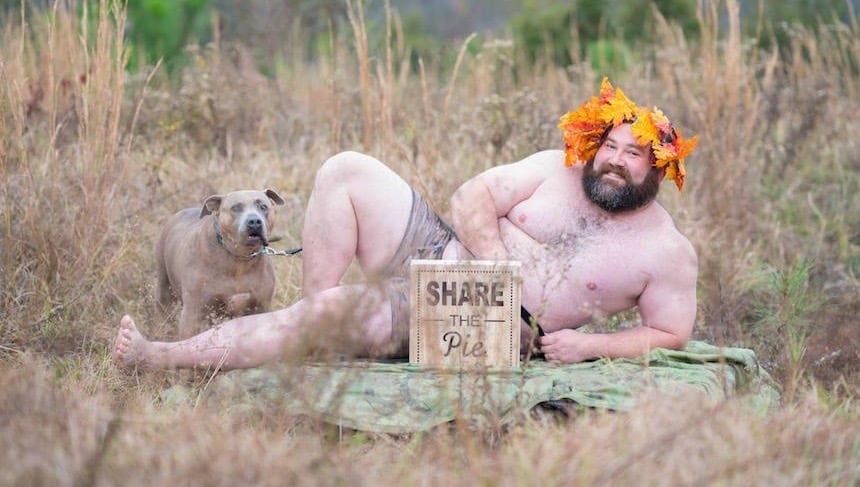 What happens when a group of scantily clad veterans teams up with rescued pit bulls to make a "dudeoir" calendar – a tongue-in-cheek take on women's boudoir-style photography? Aside from hilarity, the hope is the calendar will generate funds for two worthy causes: the SD Gunner Fund, a Richmond Hill-based nonprofit that helps provide service dogs for veterans and children with disabilities; and Operation Pitbull: Finding Forever Homes, located in Jesup.
The calendar was the brainchild of the SD Gunner Fund, which has a goal of selling 5,000 copies to pay for five service animals for wounded veterans. Proceeds from the calendar will also go toward adoption fees, obedience training and care expenses for the dogs pictured with the veteran models. All dogs in the calendar were available for adoption at the time of the recent photo shoot.
This lighthearted fundraising vehicle for two serious causes is available online for $25 at https://www.createphotocalendars.com/Store/SD+Gunner+Fund+2018+Dudeoir+Calendar-1666344503.
Photo by Stephen McCloskey, retired Army veteran and volunteer photographer