At Issue: A Bumpy Ride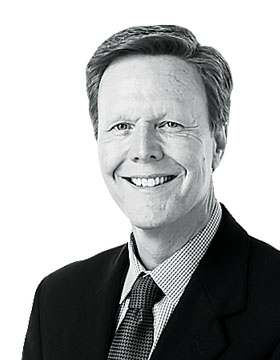 We live in extremely "interesting" times, as they say, both politically and socially. The next 12 months could be even more gripping as many of the economic, political and cultural flashpoints in the nation could play out here in Georgia.
Let's start with the most imminent and obvious, the Georgia legislature. The important thing to remember about the 2018 legislative term is that it's a statewide election year. That means a shorter-than-normal term, one in which candidates for office will want to move things along as quickly as possible so they can resume fundraising and making campaign appearances.
It also means most General Assembly members will want nothing to do with legislation that is divisive or overly complex. Amending the laws on the treatment and protection of Confederate memorials? No, thank you – too much heartache and not enough consensus. Religious Freedom bills? Heck no, not while Delta, Home Depot and the Georgia Film Commission are watching – or while Georgia is in the running for the Amazon headquarters. Casino gambling or horseracing? Nope, not this year.
What will get some attention? Well, it's an election year, so normally there would be a focus on education. But last year's session may have exhausted for now most education-related initiatives.
Transit should get some positive attention. Supposedly, Atlanta is one of the leading contenders to land Amazon's second international headquarters, which would be a very big deal. Atlanta has quite a bit going for it, but one big problem – lack of good public transit options for much of the downtown and metro area. That could be a deal breaker.
Luckily, there has been some movement on this issue. House Speaker David Ralston, among others, has emphasized the need for the state to step in and help develop transit coordination and funding. Maybe the state has begun to turn the corner on this issue. It could be too late to lure Amazon to Georgia, but it could have multiple good effects moving forward.
Other issues that will likely see the light of day include the adoption bill sponsored by Rep. Bert Reeves of Marietta. Meant to modernize and strengthen Georgia's adoption laws, it died in the state Senate in 2017. Also, rural healthcare and economic development will contend for attention.
This year, we'll see elections for all of Georgia's executive offices plus the entire state legislature. But it will also be an important election year for the U.S. Congress and for President Donald Trump. Will the Democrats' 2017 momentum carry over into the 2018 congressional midterm elections? And here in Georgia, can Democrats sustain a drive to cut into the GOP's edge in the state legislature?
In the governor's race, the main question on the Republican side is who will come in second and make the runoff against Casey Cagle? The lieutenant governor is definitely the frontrunner, but he has to finish the first round of balloting with a clear shot to get over the 50 percent hurdle in the runoff.
On the Democratic side, it's Stacey vs. Stacey – Abrams vs. Evans. This one could get ugly, as Georgia Democrats continue to search for the soul of their party. I'm also eager to see the faceoff between Republicans Josh McCoon and Buzz Brockway for secretary of state, followed by a general election tussle with former Democratic Congressman John Barrow.
The 2018 midterm elections will provide much of the drama that journalists and pundits find so irresistible. The U.S. Senate seems safe for the Republicans, but the House is a different matter. Democrats need to pick up a net gain of 24 seats to gain control of the House and hand the speaker's gavel back to Rep. Nancy Pelosi. All 435 House seats are up for grabs along with 33 of the 100 Senate seats.
Here in Georgia, the marquis congressional contest will likely once again be Handel vs. Ossoff. Yes, Jon Ossoff lives in the 6th District now. Their rematch won't get near the money or the national attention the special election received last spring, but it will be a fun little show nonetheless.
Lastly, the new Atlanta mayor will have a big job to do, and from an ethics standpoint, a lot is riding on her ability to reduce corruption and pay-to-play in city government. Atlanta is a true international city that helps propel Georgia into an orbit in which the state is an economic player in the world market. The new mayor will have to continue that momentum, and she should have plenty of help from our eager business community.
Fasten your seat belts – 2018 will be a bumpy ride.