Outdoor classroom built in a day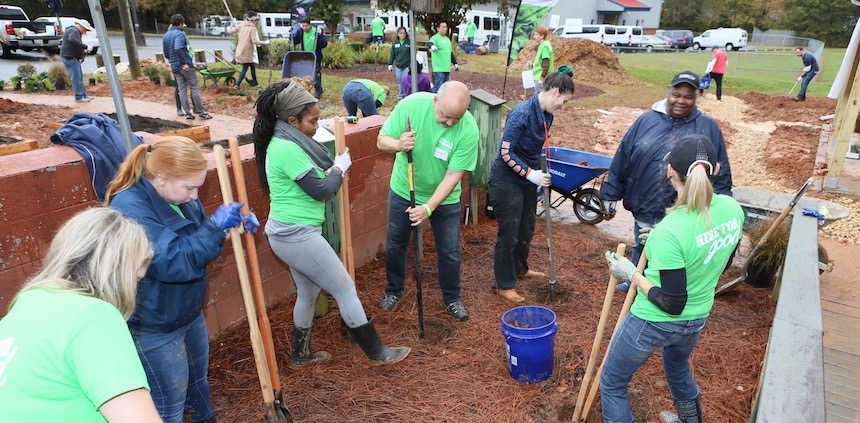 Green Acres Elementary School in Smyrna recently welcomed more than 100 volunteers from REAL School Gardens and Sprouts Farmers Market who transformed an empty schoolyard into an outdoor classroom in one day. Dubbed the "Big Dig," the event created a learning garden for Green Acres' 700 students, many of whom submitted ideas for what they would like to have in the space. Along with the students, parents, teachers and administrators shared ideas with REAL School Gardens, a national nonprofit that gives teachers at low-income schools training and tools to use gardens for improving science, math, literacy and nutrition education. The organization created the final learning garden design based on Green Acres' input.
The new outdoor classroom features instructional seating areas, pathways, raised vegetable beds, herb and perennial beds, pollinator plants, native trees, a bat and bird house village, butterfly and wildlife habitats, a water collection system, a weather station and other elements based on students' and teachers' preferences. The Green Acres outdoor classroom is the first built in Atlanta in collaboration with REAL School Gardens and the Sprouts Healthy Communities Foundation.
Photos of the Green Acres "Big Dig" provided by REAL School Gardens.