Transportation women name Man of the Year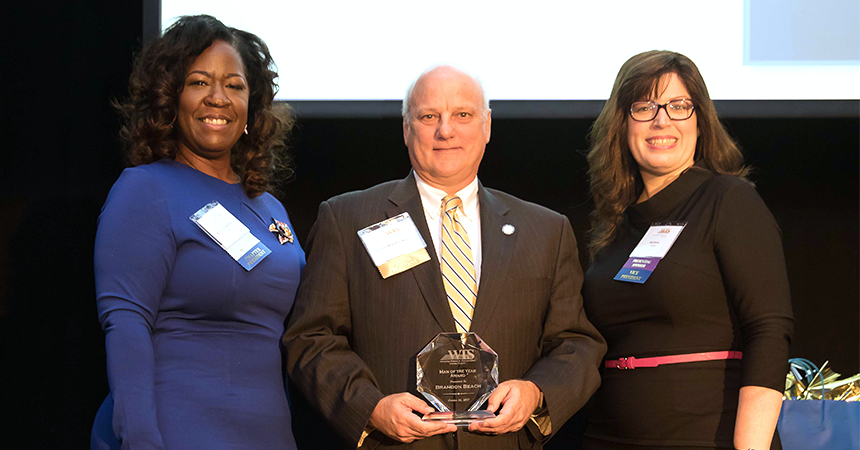 The Atlanta chapter of the Women's Transportation Seminar (WTS), an organization dedicated to advancing women in the transportation industry, recently chose its Man of the Year. The honor went to Brandon Beach, executive director of the North Fulton Community Improvement District (CID) for his efforts to help women achieve leadership in the transportation industry.
In addition to serving as a Georgia state senator for District 21, Beach has been an integral supporter of transportation initiatives in the state through his positions at the North Fulton CID, the Greater North Fulton Chamber, the Georgia Regional Transportation Authority and the Georgia Department of Transportation.
Photo, from left, WTS Atlanta President Malika Reed Wilkins; Brandon Beach, North Fulton CID executive director; and Keli Kemp, vice president of membership for WTS Atlanta
Photo courtesy of North Fulton CID