Automotive award winners announced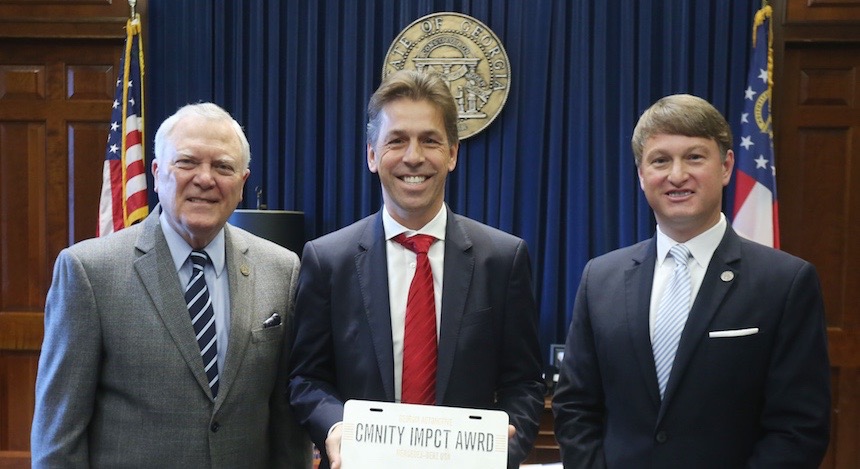 For the second year, the Georgia Department of Economic Development (GDEcD) has chosen recipients of the Georgia Automotive Awards, which recognize state leaders in the auto industry and their efforts to build a robust business climate.
Automotive companies and suppliers make up one of the state's most important – and growing – industry sectors. Their presence and contributions help Georgia continue to attract investments from national and international companies.
The 2017 winners are:
Lund is a leading designer and manufacturer of automotive accessories. In the past four years, the company acquired eight businesses and increased jobs in the state.
Since moving to Atlanta two years ago, MBUSA has supported more than 50 organizations that address local community needs and help to educate, empower and enable youth, especially those in Atlanta's Westside near the new Mercedes-Benz Stadium.
Elan Technology products follow a rigorous quality management designed to prevent defects and reduce waste. Among these is the development of glass improvements that enable engines to respond better and reduce emissions.
Working together, these parts suppliers have produced 30 million auto compressors that in 2017 represented a 25 percent share of the North American market.
Vitek helped develop Gainesville-Hall County's first Mechatronics Registered Apprentice Program, in which four-year apprentices earn their journeyman, associate's degree and a paycheck. He is also chair of the Greater Hall Chamber of Commerce Workforce Development Task Force.
Photo: From left, Gov. Nathan Deal, Dietmar Exler, MBUSA president and CEO, and GDEcD Commissioner Pat Wilson
Photo provided by GDEcD