2017 40 Under 40 event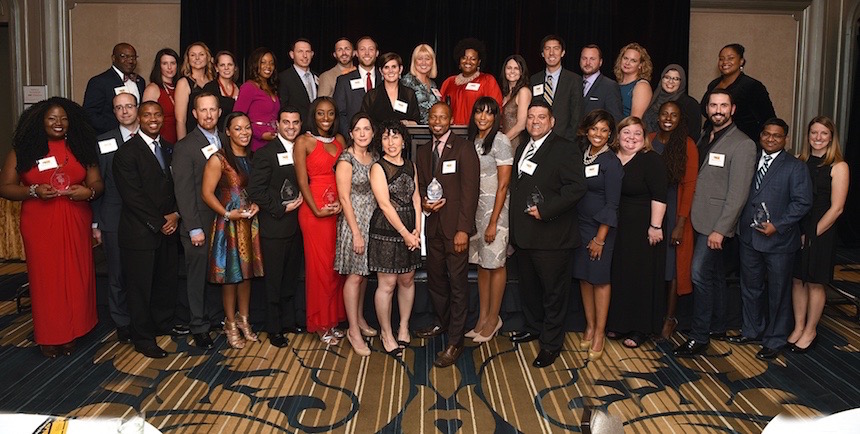 The Ritz-Carlton in downtown Atlanta was home to Georgia Trend's 2017 40 Under 40 event last night, where we recognized 40 of Georgia's best and brightest under the age of 40.
Keynote speaker Daniel Shoy, president of the East Lake Foundation, inspired all in the room as he challenged us to ask ourselves "why are we here?" and "what is our purpose?" Then spoke about the challenges he faced as a young man growing up in the Bronx, and how those challenges led him to his own purpose, which he summed up in his personal mission statement: To inspire others so that they reach their God-given potential.
Our 40 honorees exemplify that mission every day through their work in business, government, politics, nonprofits, science, healthcare and education, and often with populations of people who have, as Shoy said, been rendered invisible by the systems in place in this country. It's past time to disrupt those systems.
The highlight of the evening was the presentation of awards to the young people who represent Georgia's future. The honorees were recognized for their impact on Georgia through work and community service. The Ritz ballroom was filled with nearly 350 friends, family members and co-workers, who came out to support and congratulate these 40 men and women for their accomplishments. It was a joy to see the happiness and goodwill in the room last night and know that Georgia's future is in good hands.
Kennesaw State University and the Georgia Chamber of Commerce sponsored the event.
Learn more about this year's honorees in the October Georgia Trend feature, "40 Under 40," and congratulations once again to the winners. We can't wait to see what you all will do next.
To see more photos from the event, Like our Facebook page or check them out on our photographer Jennifer Stalcup's website.
Featured photo of the 2017 40 Under 40 honorees at the Ritz Carlton. All photos courtesy of Georgia Trend's senior photographer Jennifer Stalcup.