Atlanta's Colony Square re-imagined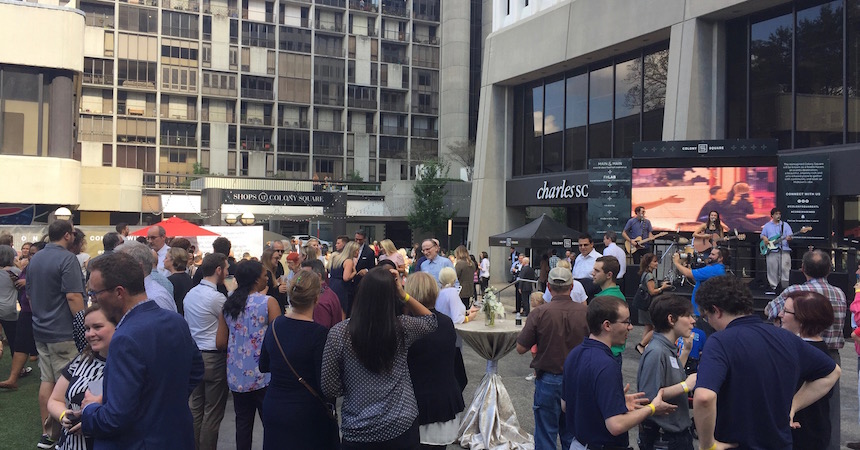 More than 800 people gathered recently in the heart of Midtown Atlanta for a live demolition of one of the original Colony Square buildings. The celebratory event served as an official groundbreaking for a redevelopment converting the dated office towers into an urban dining, entertainment and fitness experience.
North American Properties, creator of Midtown's Atlantic Station and Alpharetta's Avalon, will transform the iconic area at the corner of Peachtree and 14th Streets. The redevelopment plan includes 133,000 square feet of entertainment, retail, restaurant and fitness destinations, including a first-to-market fitness concept that will house a variety of boutique fitness operators in one location. In addition, there will be 172,000 square feet of new office space, 40,000 square feet of open community gathering places and a 28,000-square-foot, chef-curated food hall. The massive renovation will occur in three phases, with the first scheduled to be complete in July 2018, to coincide with the 50th anniversary of Colony Square's original groundbreaking. The latter two phases are expected to be complete by the end of 2019.
Photos of the groundbreaking for the Colony Square redevelopment courtesy of Ben Young.