Georgia Historical Society honors Robert L. Brown Jr.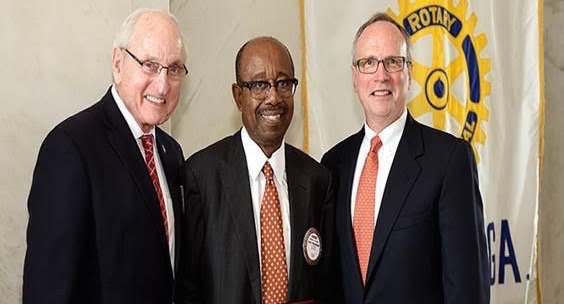 Decatur's Robert L. Brown Jr. recently received the Georgia Historical Society's (GHS) John Macpherson Berrien Award in recognition of outstanding service to GHS and a lifetime of achievement in the field of Georgia history. Brown, who is president and CEO of R.L. Brown & Associates architectural firm, has spent many years in distinguished service to the state. He is past chair of the GHS Board of Curators and is a member of the Georgia Chamber of Commerce Board of Directors and the state Department of Transportation Board. The Metro Atlanta Chamber recognized him as Small Business Person of the Year and the Atlanta Business League named him Entrepreneur of the Year. In addition, he received the Ivan Allen Sr. Award from the American Institute of Architects and has been cited as one of Georgia Trend's 100 Most Influential Georgians several times, most recently in 2015.
The Berrien Award was named in memory of President Andrew Jackson's attorney general who was also the first GHS president. It was created to recognize individuals who made major contributions to the society's mission of collecting, teaching and promoting research about Georgia and American history. Headquartered in Savannah, GHS houses a comprehensive collection of materials related to Georgia history.
Photo by Jennifer Stalcup: (Left to right) GHS Board Chair Vince Dooley, GHS Chair Emeritus and Berrien Award recipient Robert Brown, and GHS President Dr. W. Todd Groce.