At Issue: Turning Purple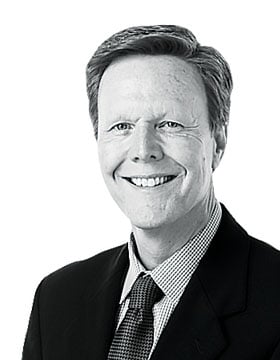 We've seen the stories for years. Dating back to at least 2008, election years bring with them countless news stories that have a familiar theme: "Is this the year Georgia finally becomes a purple state?" This reached a fever pitch in 2016 during the general election and increased in ferocity in the recent internationally watched 6th District congressional election between Jon Ossoff and Karen Handel.
It isn't hard to see what has been driving all of this purple state speculation. The Georgia electorate is changing. Demographers have been telling us for years that the state is becoming more diverse, along with the rest of the country. In percentage terms there are significantly fewer white voters, who tend to vote Republican, and an increasing share of African-American voters and Hispanic voters, who tend to vote Democrat.
Obviously race is not the only factor, but statistically speaking it is the second most powerful predictor of one's vote in Georgia elections; the first being party identification. This being the case, Democrats in Georgia have had good reason to feel optimistic about the future. The questions is, and has been for some time now, when does the future get here?
We've had several false alarms. Many thought Barack Obama had a chance of carrying Georgia in the 2012 election, but by the time November rolled around, Mitt Romney won here by a comfortable eight points. In 2014 many pundits were convinced that Georgia was turning purple, as early polling had Michelle Nunn besting David Perdue in the U.S. Senate race, and Jason Carter running even with Gov. Nathan Deal. But 2014 turned out to be a mirage. Perdue beat Nunn by eight points, and Deal also beat Carter by eight.
Then in 2016, stop me if you've heard this one, the national Democratic Party and national media outlets were buzzing over Georgia becoming the newest swing state, likely to go to Hillary Clinton in the presidential election, again according to polling. Then November came, and Donald Trump carried Georgia by six points.
Georgia did have a truly competitive race in Ossoff-Handel. But even here, expectations were exaggerated and premature. The race was portrayed as evidence that Georgia was finally a two-party state, after years of demographic changes. But what it really was all along was an off-year special election in which Democrats were energized by the anti-Trump resistance movement and Republicans were complacent and divided.
Democrats believed they could win the 6th because Trump almost lost it to Clinton last November. Under the circumstances, that was not unreasonable. However, for it to work, it would require a lot of Republicans staying home on Election Day. That's not what happened.
In January I was asked if I thought a Democratic candidate had a chance in the 6th District. My response was, "No I don't think so, because the numbers just aren't there yet. Ask me again in 2024."
As it turned out, Ossoff did have a chance, due mostly to a record-setting haul of campaign cash. It was a competitive race, but as soon as it became a national referendum on Trumpism and the strength of the Republican Party, Handel's GOP base showed up in force and won it for her. Ossoff ran a good race, but as I said eight months ago the numbers just aren't there yet.
Now, the Democrats' day is coming. As a sociologist friend of mine used to say, "Demography is destiny." Usually. But it hasn't happened quite yet, because in political campaigns there are factors other than demographics.
GOP supporters tend to be older with higher incomes, which means they have a higher rate of voter turnout. Also, Republicans in Georgia these days normally get to run as incumbents. Then there's the gerrymandering of districts, which Republicans will probably get to do again after the 2020 Census, unless Democrats manage to win the Governor's Mansion in 2018, again an uphill struggle.
That's why I have the Year of Turning Purple pegged at 2024. It will be a presidential election year, so turnout will be high. The presidency will either be open or it will be a Democrat running for re-election. And Georgia will have several more cycles of new voters added to the mix, most of whom will likely be reliably Democrat.
So will Democrats finally break through in 2024 and deliver Georgia to a Democratic presidential candidate and begin winning other statewide elections? Hard to say. Will Georgia be a competitive two-party state by 2024? Very likely.