UGA's Special Collections Library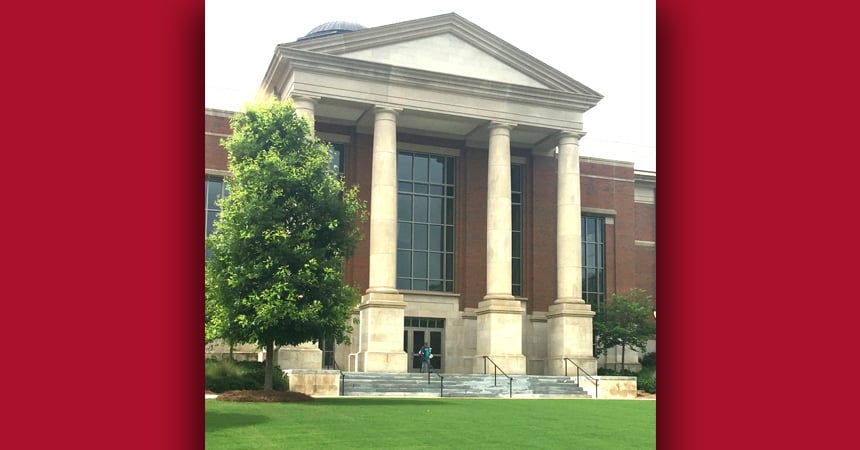 Remember the shot at the end of Raiders of the Lost Ark, when the Ark is placed in an enormous warehouse full of boxes? Well, that's kinda what the University of Georgia's Special Collections Libraries are like – except that unlike the feeling you have that the Ark will never again see the light of day, you know the information and artifacts housed in the UGA libraries are accessed by researchers all the time. In fact, researchers can get the materials they need within a matter of minutes or order it online and have it waiting in a reading room when they arrive.
The libraries house a multitude of memorabilia about the Peach State, including the Georgia Trend archives, information about the Peabody awards, politics or most anything Georgia related. In the facility's climate-controlled storage area, things are stored by size on 32-foot-tall shelves. To make them easy to find, they are bar coded. Upstairs, the building has reading, conference and classrooms, as well as permanent and rotating exhibit space.
Take a look at this state-of-the-art facility that's keeping Georgia's history safe and accessible.
Featured photo: Special Collections Libraries building.
All photos courtesy of Penny Alligood